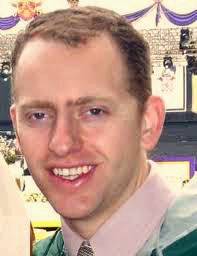 Purgatory
Podcast: Play in new window | Download (Duration: 1:06 — 1.0MB) | Embed
Subscribe: Apple Podcasts | Google Podcasts | Spotify | Amazon Music | Android | Pandora | iHeartRadio | JioSaavn | Podchaser | Gaana | Podcast Index | Email | TuneIn | Deezer | Anghami | RSS | More
Few Catholic doctrines are more disputed than that of purgatory.  And yet, if it is properly understood, we see that purgatory is a gift of God's mercy. 
Jesus did not come to merely forgive the penalty for our sins, but to cleanse us and make us His new creations.
Revelation 21:27 says, "nothing impure will enter heaven."  Those of us who die in a state of grace—or are "saved"—and still have selfishness and sin remaining on our souls, must undergo a purification before entrance into heaven is possible.
So purgatory is not a second chance at heaven, but simply a final stage of growing in holiness.
Notice that Jesus in Matthew 12 speaks of sins that will "not be forgiven in this age or in the age to come." 1  And in 1 Corinthians 3, St. Paul writes that on Judgment Day there will be some who "suffer loss… [they will still] be saved, but only as through fire."2
C.S. Lewis, the famous Anglican Christian writer, believed in purgatory and compared it to the burning sensation of mouthwash after having one's tooth pulled at the dentist's office.3
Indeed, while purgatory may involve pain, it will not be without joy, for it is the threshold to the gates of paradise.
1 –  12:32
2 –  3:15
3 –  Letters to Malcolm: Chiefly on Prayer, 107-109.