Conference 3: The Holy Triduum (Holy Thursday, Good Friday, Holy Saturday) – That All May Be One:  A Holy Week Retreat /w Msgr. Esseff & Sr. Cor Immaculatum Heffernan – Discerning Hearts Online Retreat
Retreat Directors: Monsignor John A. Esseff and Sister Cor Immaculatum Heffernan, IHM
Podcast: Play in new window | Download (Duration: 51:24 — 35.4MB) | Embed
Subscribe: Apple Podcasts | Google Podcasts | Spotify | Amazon Music | Android | Pandora | iHeartRadio | JioSaavn | Podchaser | Gaana | Podcast Index | Email | TuneIn | Deezer | Anghami | RSS | More
The Paschal Mystery
The Last Supper…Passion…Death…Burial
Theme: Jesus' love, humility, suffering, dying – John 13 – 18 
Holy Thursday The Lord's Supper
Jesus washes the disciples' feet John 13: 1-20
Jesus announces Judas' betrayal John 13: 21-30
The Bread of Life Discourse John 6: 22-51
Take and eat…this is my body 26: 26-30
Jesus' passion, death, resurrection
Eucharist is the gift of Jesus, suffering, dying, rising.
We are Baptized into Jesus, we are to suffer, die, and rise…
My Suffering: Wounds in the Sacred Heart of Jesus – When did I suffer, die, rise?
As a child – sexual & physical abuse; being made fun of; called names; rejected; did I relate my suffering to Jesus' suffering?
As a teenager – bullying; rejection; divorce of parents; did I realize that the depth of my suffering could be united to the wounds of Jesus?
Throughout my life, what were – and are – my little and big crosses? Have I united them to Jesus' wounded Heart?
Good Friday: The Passion, Death, and Burial of Jesus
You are invited to reflect on Jesus and your own experiences of suffering during these days of rejection, abandonment, condemnation, torture, death, and burial.
When were you lied about? falsely accused? rejected?  scorned? abandoned?
Who was your Peter? Judas?

The friend who deserted you?  The person who ruined your reputation?
Who was your Simon? Veronica?  Mary?  John?
Suffering and death are not the final answer…
The Christian life is one of JOY…always ends in happiness…in GLORY.
Mary took Jesus down from the Cross…held Him in her arms… prepared Him for burial…laid Him in the tomb…went home with John – John 19: 38-42
Holy Saturday with Mary
          Spend Saturday with Mary…be with her…talk to her… listen to her
---
Forgiveness Litany
The Lord spoke very clearly when He said: "And so, when you stand in prayer, forgive whatever you have against anybody so that your Father in Heaven may forgive you your failings, too". Mark 11: 25
Lord Jesus, I ask that You give me the grace to forgive any person who has hurt me at any time in my life.  I ask, too, that I may be forgiven those persons whom I have hurt.
Significant areas of forgiveness may include:
God, I forgive YOU for:
Lord, I forgive MYSELF for:
Lord, I truly forgive my MOTHER for:
Jesus, I forgive my FATHER for:
Lord, I extend my forgiveness to my BROTHERS and SISTERS for:
Lord, I forgive my RELATIVES for:
Jesus, I forgive my HUSBAND/WIFE for:
Jesus, I forgive the PEOPLE with whom I work for:
Jesus, I forgive my BOSS for:
Lord, I forgive those of DIFFERENT RELIGIOUS BELIEFS for:
Lord, I forgive those who have harmed me ETHNICALLY or RACIALLY for:
Jesus, I pray especially the grace to forgive the ONE PERSON who has HURT ME the MOST:
Lord, I beg pardon of all those persons whom I HAVE HURT most deeply:
Thank You, Jesus, that I am being freed of the evil of unforgiveness.
 May Your Holy Spirit fill me with light and let every dark area of my mind be enlightened.
---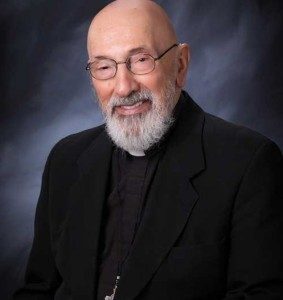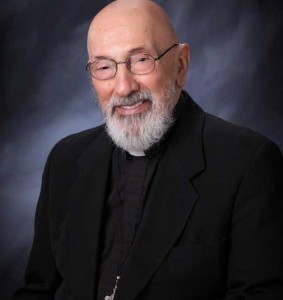 Msgr. John A. Esseff is a Roman Catholic priest in the Diocese of Scranton. He served as a retreat director and confessor to St. Teresa of Calcutta. He continues to offer direction and retreats for the sisters of the missionaries of charity.  He has lived in areas around the world, serving in the Pontifical missions, a Catholic organization established by St. Pope John Paul II to bring the Good News to the world especially to the poor. He is a founding member of the Pope Leo XIII Institute. He continues to serve as a retreat leader and director to bishops, priests and sisters and seminarians, and other religious leaders.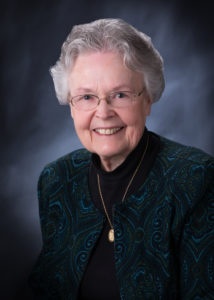 Sister Cor Immaculatum Heffernan, IHM is a member of the Sisters, Servants of the Immaculate Heart of Mary, Scranton, PA. " She holds several degrees: a Bachelor of Arts in English/Art and a Master of Science degree in Counseling, both from Marywood; a Master of Arts degree in Sculpture from the University of Notre Dame; and a Master of Fine Arts degree in Illustration from Syracuse University. Her multi-faceted life is in itself a masterpiece: she is a teacher, a mentor, and a consultant; she is a sculptor, a harpist, a calligrapher, and a creator of mosaics; she is a counselor, a spiritual director, and above all, she is a servant of God to others".