Podcast: Play in new window | Download (Duration: 2:05 — 1.9MB) | Embed

Subscribe: Google Podcasts | Spotify | Amazon Music | Android | Pandora | iHeartRadio | Stitcher | Podchaser | Podcast Index | Email | TuneIn | RSS | More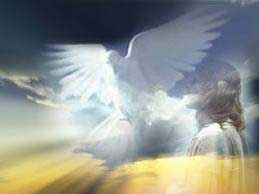 Novena to the Holy Spirit
Begin be reciting the following prayer…
O Holy Spirit, Divine Consoler!
I adore you as my True God.
I offer You my whole heart,
and I render You heartfelt thanks
for all the benefits You have bestowed upon the world.
You are the author of all supernatural gifts
and enriched the Blessed Virgin Mary,
the Mother of God,
with all favors,
I ask you to visit me by Your grace and Your love,
and grant me the favor
I so earnestly seek…
State your request here…
O Holy Spirit,
spirit of truth, come into our hearts:
DAY ONE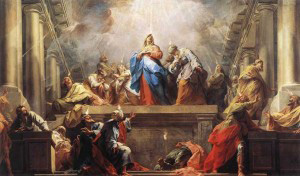 O Holy Spirit,
bestow upon us Your seven holy gifts.
Enlighten our understanding that we may know You.
Give us wisdom that Your will may be clear to us
and that we may accept it.
Grant us the gift of counsel
that we may always perceive what is right.
Fortify us that we may always be capable
of fulfilling Your Divine Will.
Inspire us with the spirit of learning
that we may be able to penetrate more deeply
into the truths that You have revealed.
Let our hearts be steeped in the spirit of childlikeness
that we may bring You joy.
Let us have proper fear of God
that we may never grieve You
or wander from the path of goodness. Give us the fulness of Your gifts
that we may glorify You.
Look with compassion upon us,
O Holy Spirit,
and grant us the favor we seek in this novena…
State your request here…
if it be in accordance with Your Holy Will.
Come, O Holy Spirit,
fill the hearts of your faithful,
and kindle in them the fire of Your love.
Amen.