Podcast: Play in new window | Download (Duration: 30:26 — 21.0MB) | Embed
Subscribe: Apple Podcasts | Google Podcasts | Spotify | Amazon Music | Android | Pandora | iHeartRadio | JioSaavn | Podchaser | Gaana | Podcast Index | Email | TuneIn | Deezer | Anghami | RSS | More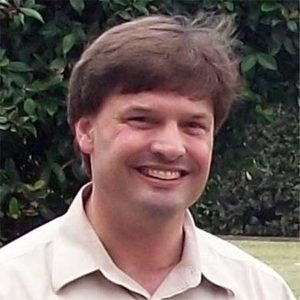 Safeguarding the Spirit – The Life of St. Teresa of Avila – Beginning to Pray with Dr. Anthony Lilles
Join Dr. Anthony Lilles and Kris McGregor as they dive into the life of St. Teresa of Avila, using her autobiography, "The Life of St. Teresa of Jesus of The Order of Our Lady of Carmel". In this episode, Dr. Lilles discusses cultivating healthy and fitting relationships, with a particular focus on their spiritual implications. Drawing from Chapter 5 of her autobiography, he uses the example of St. Teresa of Avila and how her spiritual journey was influenced by a priest engaged in an inappropriate relationship, underscoring the perils of developing emotional bonds that deviate from the appropriate roles individuals play in one's life, such as priests, spiritual guides, or even spouses. A cautionary note is sounded against delving into magical or occult practices, as these can potentially expose one to spiritual malevolence.
The experience advocates for the assessment of relationships based on one's primary responsibilities and caution against becoming excessively absorbed in another person; stressing the necessity of stepping back or ending a relationship if it hinders spiritual growth.
---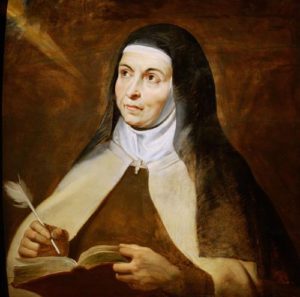 "I began, then, by going to confession to that priest of whom I spoke before.119 He took an extreme liking to me, because I had then but little to confess in comparison with what I had afterwards; and I had never much to say since I became a nun. There was no harm in the liking he had for me, but it ceased to be good, because it was in excess. He clearly understood that I was determined on no account whatever to do anything whereby God might be seriously offended. He, too, gave me a like assurance about himself, and accordingly our conferences were many. But at that time, through the knowledge and fear of God which filled my soul, what gave me most pleasure in all my conversations with others was to speak of God; and, as I was so young, this made him ashamed; and then, out of that great goodwill he bore me, he began to tell me of his wretched state. It was very sad, for he had been nearly seven years in a most perilous condition, because of his affection for, and conversation with, a woman of that place; and yet he used to say Mass. The matter was so public, that his honour and good name were lost, and no one ventured to speak to him about it. I was extremely sorry for him, because I liked him much. I was then so imprudent and so blind as to think it a virtue to be grateful and loyal to one who liked me. Cursed be that loyalty which reaches so far as to go against the law of God. It is a madness common in the world, and it makes me mad to see it. We are indebted to God for all the good that men do to us, and yet we hold it to be an act of virtue not to break a friendship of this kind, though it lead us to go against Him. Oh, blindness of the world! Let me, O Lord, be most ungrateful to the world; never at all unto Thee. But I have been altogether otherwise through my sins.
I procured further information about the matter from members of his household; I learned more of his ruinous state, and saw that the poor man's fault was not so grave, because the miserable woman had had recourse to enchantments, by giving him a little image made of copper, which she had begged him to wear for love of her around his neck; and this no one had influence enough to persuade him to throw away. As to this matter of enchantments, I do not believe it to be altogether true; but I will relate what I saw, by way of warning to men to be on their guard against women who will do things of this kind. And let them be assured of this, that women—for they are more bound to purity than men—if once they have lost all shame before God, are in nothing whatever to be trusted; and that in exchange for the gratification of their will, and of that affection which the devil suggests, they will hesitate at nothing.
Though I have been so wicked myself, I never fell into anything of this kind, nor did I ever attempt to do evil; nor, if I had the power, would I have ever constrained any one to like me, for our Lord kept me from this. But if He had abandoned me, I should have done wrong in this, as I did in other things—for there is nothing in me whereon anyone may rely."
Excerpt from Chapter 5  from "The Life of St. Teresa of Jesus of The Order of Our Lady of Carmel"
---
Listen Here to the Discerning Hearts audio recording of "The Life of St. Teresa of Jesus" by St. Teresa of Avila
For other audio recordings of various spiritual classics you can visit the Discerning Hearts Spiritual Classics page.
---
Anthony Lilles, S.T.D. is an associate professor and the academic dean of Saint John's Seminary in Camarillo as well as the academic advisor for Juan Diego House of Priestly Formation for the Archdiocese of Los Angeles. For over twenty years he served the Church in Northern Colorado where he joined and eventually served as dean of the founding faculty of Saint John Vianney Theological Seminary in Denver. Through the years, clergy, seminarians, religious and lay faithful have benefited from his lectures and retreat conferences on the Carmelite Doctors of the Church and the writings of St. Elisabeth of the Trinity.