Podcast: Play in new window | Download (Duration: 34:41 — 23.9MB) | Embed
Subscribe: Google Podcasts | Spotify | Amazon Music | Android | Pandora | iHeartRadio | Stitcher | Podchaser | Podcast Index | Email | TuneIn | RSS | More
Episode 11 – The Lamb and Mercy – A Biblical Way of Praying the Mass with Fr. Timothy Gallagher O.M.V.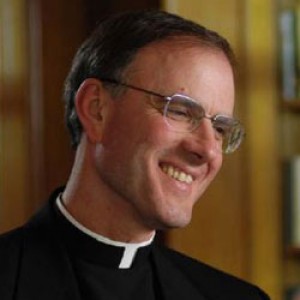 We continue our conversation with Fr. Gallagher discussing the encouragements given by Venerable Bruno Lanteri in regards to a biblical way of praying the Mass.  In this episode, Fr. Gallagher reflects on the Lamb of God.
Take a moment and pray:
Have mercy on me, God, in accord with your merciful love (I turn to you and to the merciful love that I know fills your heart);

in your abundant compassion blot out my transgressions (blot out: remove thoroughly). . . .

Cleanse me with hyssop, that I may be pure (make me clean; make me pure);

wash me, and I will be whiter than snow (spiritually "whiter than snow"!).

You will let me hear gladness and joy (joy in place of my heaviness of heart). . . .

My sacrifice, O God, is a contrite spirit (a contrite spirit: the sincere, humble heart of a reo, which draws upon it God's mercy);

A contrite, humbled heart, O God, you will not scorn (our God receives such prayer from such hearts). (Ps. 51:3, 9–10, 19)
Also
Out of the depths I call to you, LORD (from that place of burden in my heart);

LORD, hear my cry! May your ears be attentive to my cry for mercy (Lord, hear the cry of my heart, my prayer for mercy!).

If you, LORD, keep account of sins, LORD, who can stand? (you know our fragility; you are not a harsh judge; you love the humanity you created). . .

Let Israel hope in the LORD, For with the LORD is mercy, with him is plenteous redemption (plenteous, abundant, overflowing mercy, redemption, healing). (Ps. 130:1–3, 7)
And
Now, our God, hear the prayer and petition of your servant; and for your own sake, Lord, let your face shine upon your desolate sanctuary.

Give ear, my God, and listen; open your eyes and look upon our desolate city upon which your name is invoked. When we present our petition before you, we rely not on our just deeds, but on your great mercy.

Lord, hear! Lord, pardon! Lord, be attentive and act without delay, for your own sake, my God, because your name is invoked upon your city and your people! (Dan. 9:17–19).
Gallagher, Fr. Timothy; Gallagher, Fr Timothy. A Biblical Way of Praying the Mass: The Eucharistic Wisdom of Venerable Bruno Lanteri (pp. 80-81). EWTN Publishing Inc.. Kindle Edition.
---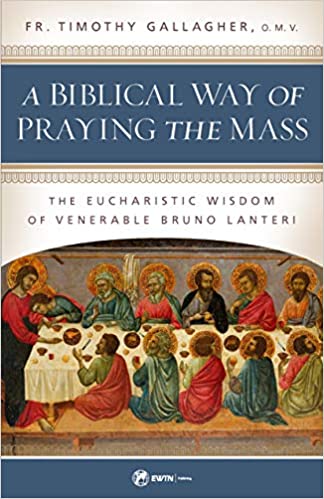 You can find A Biblical Way of Praying the Mass here
Father Timothy M. Gallagher, O.M.V., was ordained in 1979 as a member of the Oblates of the Virgin Mary, a religious community dedicated to retreats and spiritual formation according to the Spiritual Exercises of St. Ignatius.  Fr. Gallagher is featured on the EWTN series "Living the Discerning Life:  The Spiritual Teachings of St. Ignatius of Loyola". For more information on how to obtain copies of Fr. Gallaghers's various books and audio which are available for purchase, please visit  his  website:   frtimothygallagher.org