Podcast: Play in new window | Download (Duration: 25:31 — 17.6MB) | Embed
Subscribe: Google Podcasts | Spotify | Amazon Music | Android | Pandora | iHeartRadio | Stitcher | Podchaser | Podcast Index | Email | TuneIn | RSS | More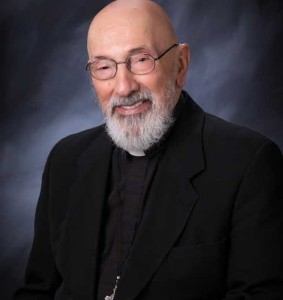 Msgr. Esseff asks the question, "Is your prayer centered in the Holy Trinity?" He challenges us to take a good look at our prayer lives and do we pray as Jesus taught us…to the Father.
Brothers and sisters:
For those who are led by the Spirit of God are sons of God.
For you did not receive a spirit of slavery to fall back into fear,
but you received a Spirit of adoption,
through whom we cry, "Abba, Father!"
The Spirit himself bears witness with our spirit
that we are children of God,
and if children, then heirs,
heirs of God and joint heirs with Christ,
if only we suffer with him
so that we may also be glorified with him.
Gospel Mt 28:16-20
The eleven disciples went to Galilee,
to the mountain to which Jesus had ordered them.
When they all saw him, they worshiped, but they doubted.
Then Jesus approached and said to them,
"All power in heaven and on earth has been given to me.
Go, therefore, and make disciples of all nations,
baptizing them in the name of the Father,
and of the Son, and of the Holy Spirit,
teaching them to observe all that I have commanded you.
And behold, I am with you always, until the end of the age."