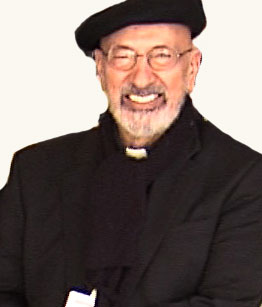 BKL 72 " Building a Kingdom of Love" – "Who do you say that I am?"   The Key to the New Evangelization and the importance of the Papacy
Podcast: Play in new window | Download (Duration: 29:34 — 27.1MB) | Embed
Subscribe: Google Podcasts | Spotify | Amazon Music | Android | Pandora | iHeartRadio | Stitcher | Podchaser | Podcast Index | Email | TuneIn | RSS | More
Jesus went into the region of Caesarea Philippi and
he asked his disciples,
"Who do people say that the Son of Man is?"
They replied, "Some say John the Baptist, others Elijah,
still others Jeremiah or one of the prophets."
He said to them, "But who do you say that I am?"
Simon Peter said in reply,
"You are the Christ, the Son of the living God."
Jesus said to him in reply,
"Blessed are you, Simon son of Jonah.
For flesh and blood has not revealed this to you, but my heavenly Father.
And so I say to you, you are Peter,
and upon this rock I will build my church,
and the gates of the netherworld shall not prevail against it.
I will give you the keys to the kingdom of heaven.
Whatever you bind on earth shall be bound in heaven;
and whatever you loose on earth shall be loosed in heaven."
Then he strictly ordered his disciples
to tell no one that he was the Christ.
Lectionary for Mass for Use in the Dioceses of the United States, second typical edition, Copyright © 2001, 1998, 1997, 1986, 1970 Confraternity of Christian Doctrine;
Msgr. John A. Esseff is a Roman Catholic priest in the Diocese of Scranton. He was ordained on May 30th 1953, by the late Bishop William J. Hafey, D.D. at St. Peter's Cathedral in Scranton, PA. Msgr. Esseff served a retreat director and confessor to Blessed Mother Teresa. He continues to offer direction and retreats for the sisters of the missionaries of charity around the world. Msgr. Esseff encountered St. Padre Pio, who would become a spiritual father to him. He has lived in areas around the world, serving in the Pontifical missions, a Catholic organization established by Bl. Pope John Paul II to bring the Good News to the world especially to the poor. Msgr. Esseff assisted the founders of the Institute for Priestly Formation and continues to serve as a spiritual director for the Institute. He continues to serve as a retreat leader and director to bishops, priests and sisters and seminarians and other religious leaders around the world.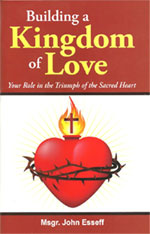 To obtain a copy of Msgr. Esseff's book by visiting here   Be sure to visit Msgr. Esseff's website "Building a Kingdom of Love"