Podcast: Play in new window | Download (Duration: 26:21 — 24.1MB) | Embed
Subscribe: Apple Podcasts | Google Podcasts | Spotify | Amazon Music | Android | Pandora | iHeartRadio | Stitcher | JioSaavn | Podchaser | Gaana | Podcast Index | Email | TuneIn | Deezer | Anghami | RSS | More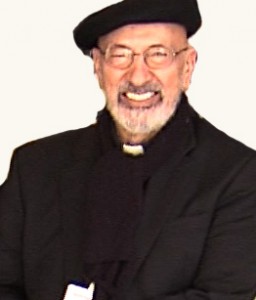 Msgr. Esseff offers insights on the readings for the 4th Sunday of Lent.  It calls for 100% surrender to love.  Repentance is key… repentance 100% .
From the NAB  Gospel  LK 13:1-9
Some people told Jesus about the Galileans
whose blood Pilate had mingled with the blood of their sacrifices.
Jesus said to them in reply,
"Do you think that because these Galileans suffered in this way
they were greater sinners than all other Galileans?
By no means!
But I tell you, if you do not repent,
you will all perish as they did!
Or those eighteen people who were killed
when the tower at Siloam fell on them—
do you think they were more guilty
than everyone else who lived in Jerusalem?
By no means!
But I tell you, if you do not repent,
you will all perish as they did!"And he told them this parable:
"There once was a person who had a fig tree planted in his orchard,
and when he came in search of fruit on it but found none,
he said to the gardener,
'For three years now I have come in search of fruit on this fig tree
but have found none.
So cut it down.
Why should it exhaust the soil?'
He said to him in reply,
'Sir, leave it for this year also,
and I shall cultivate the ground around it and fertilize it;
it may bear fruit in the future.
If not you can cut it down.'"
Msgr. John A. Esseff is a Roman Catholic priest in the Diocese of Scranton.  He was ordained on May 30th 1953, by the late Bishop William J. Hafey, D.D. at St. Peter's Cathedral in Scranton, PA.  Msgr. Esseff served a retreat director and confessor to Blessed Mother Teresa.    He continues to offer direction and retreats for the sisters of the missionaries of charity around the world.  Msgr. Esseff encountered St.  Padre Pio,  who would become a spiritual father to him.  He has lived in areas around the world,  serving  in the Pontifical missions, a Catholic organization established by Bl. Pope John Paul II to bring the Good News to the world especially to the poor.  Msgr. Esseff assisted the founders of the Institute for Priestly Formation and continues to serve as a spiritual director for the Institute.  He continues to  serve as a retreat leader and director to bishops, priests and sisters and seminarians and other religious leaders around the world.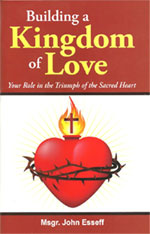 To obtain a copy of Msgr. Esseff's book by visiting here
Be sure to visit Msgr. Esseff's website "Building a Kingdom of  Love"