Podcast: Play in new window | Download (Duration: 28:03 — 19.3MB) | Embed
Subscribe: Apple Podcasts | Google Podcasts | Spotify | Amazon Music | Android | Pandora | iHeartRadio | JioSaavn | Podchaser | Gaana | Podcast Index | Email | TuneIn | Deezer | Anghami | RSS | More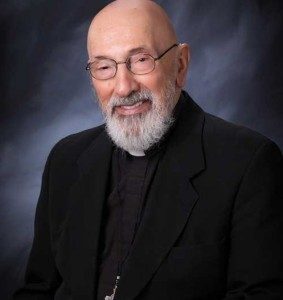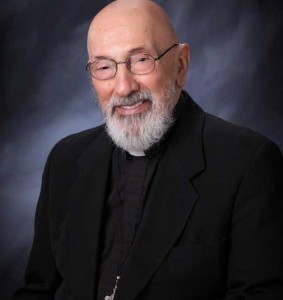 Jesus told his disciples this parable:
"The kingdom of heaven will be like ten virgins
who took their lamps and went out to meet the bridegroom.
Five of them were foolish and five were wise.
The foolish ones, when taking their lamps,
brought no oil with them,
but the wise brought flasks of oil with their lamps.
Since the bridegroom was long delayed,
they all became drowsy and fell asleep.
At midnight, there was a cry,
'Behold, the bridegroom! Come out to meet him!'
Then all those virgins got up and trimmed their lamps.
The foolish ones said to the wise,
'Give us some of your oil,
for our lamps are going out.'
But the wise ones replied,
'No, for there may not be enough for us and you.
Go instead to the merchants and buy some for yourselves.'
While they went off to buy it,
the bridegroom came
and those who were ready went into the wedding feast with him.
Then the door was locked.
Afterwards the other virgins came and said,
'Lord, Lord, open the door for us!'
But he said in reply,
'Amen, I say to you, I do not know you.'
Therefore, stay awake,
for you know neither the day nor the hour."
Msgr. John A. Esseff is a Roman Catholic priest in the Diocese of Scranton.  He was ordained on May 30, 1953, by the late Bishop William J. Hafey, D.D. at St. Peter's Cathedral in Scranton, PA.  Msgr. Esseff served as a retreat director and confessor to St. Mother Teresa.    He continues to offer direction and retreats for the Sisters of the Missionaries of Charity.  Msgr. Esseff encountered St.  Padre Pio,  who would become a spiritual father to him.  He has lived in areas around the world,  serving in the Pontifical Missions, a Catholic organization established by St. Pope John Paul II to bring the Good News to the world especially to the poor.  Msgr. Esseff assisted the founders of the Institute for Priestly Formation and continues to serve as a spiritual director for the Institute.  He continues to serve as a retreat leader and director to bishops, priests and sisters and seminarians, and other religious leaders around the world.