Podcast: Play in new window | Download (Duration: 49:06 — 34.1MB) | Embed
Subscribe: Apple Podcasts | Google Podcasts | Spotify | Amazon Music | Android | Pandora | iHeartRadio | Stitcher | JioSaavn | Podchaser | Gaana | Podcast Index | Email | TuneIn | Deezer | Anghami | RSS | More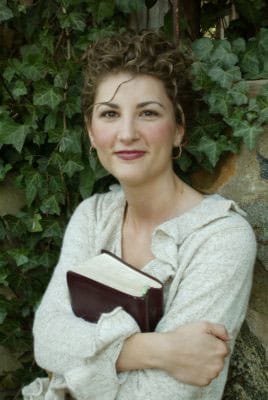 In the long road to healing, we will experience with Jesus feelings of darkness, abandonment, and of being left unprotected. Where is God when we cry with Him, "My God, my God, what have you forsaken me?"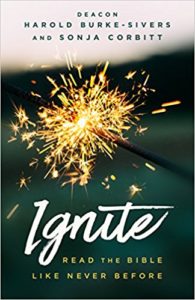 Out now! My newest book with Deacon Harold Burke-Sivers: Ignite, Read the Bible Like Never Before. Get a preview of the introduction and first chapter here. 
Here's the private Facebook discussion page for the Healing the Father Woundseries, if you want to join in the conversation with a little more privacy, as I do.
JPII's Encyclical Letter, Dives in Misericordia, on God as Father
REFERENCES
Ps 27:10, Even if my father and mother abandon me, the LORD will hold me close.
Romans 8:15 For you did not receive a spirit of slavery to fall back into fear, but you received the Spirit of adoption, by whom we cry out, "Abba, Father!"
LOVE the Word™ is a Bible study method based on Mary's own practice: lectio without the Latin. This week's LOVE the Word™ exercise is according to a Augustinian* personality approach.
Listen (Receive the Word.)
Augustinian: 26 When Jesus saw his mother, and the disciple whom he loved standing near, he said to his mother, "Woman, behold, your son!" 27 Then he said to the disciple, "Behold, your mother!" And from that hour the disciple took her to his own home.
or
Franciscan: Listen to the hymn Stabat Mater. This is a 30 minute exercise. There are lyrics here. Hit play when you have time to sit in meditation; then click on the link with the lyrics and sit in meditation with the lyrics and music.
Observe (Connect the passage to recent events.)
If you are not Catholic, have you considered that Jesus' mother is also your spiritual mother (Rev 12:17)? What does that mean for you in your woundedness?
If you are Catholic, how does Mary's title, Stabat Mater speak to you? How does she show you Jesus in your woundedness?
Have you invited the Stabat Mater, our Blessed Mother, into your wounds?
What do you want to say to her about that?
Verbalize (Pray about your thoughts and emotions.)
In your journal or on your journal page (get a free page to the right), write down your thoughts and feelings about this musical composition/ this verse. What's the main thing God wants you to know? What is the Holy Spirit saying to you about His presence in the mysterious darkness surrounding Jesus at His crucifixion?
Entrust (May it be done to me according to your word!)
Abba, Father, show me what it means to be embraced by a true mother.
Visit here for more on Sonja's "LOVE the Word" journal
*LOVE the Word™ exercises vary weekly according to the four personalities, or "prayer forms," explored in Prayer and Temperament, by Chester Michael and Marie Norrisey: Ignatian, Augustinian, Franciscan, and Thomistic. These prayer forms correspond to the Myers-Briggs personality types.
Here is the video Sonja refers to in her talk: