USCCA27  Chapter 23  Life In Jesus part 2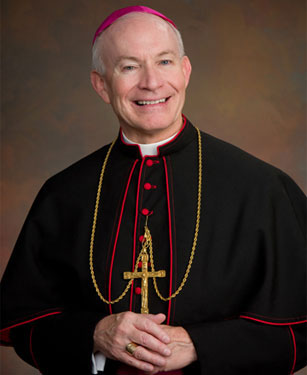 Podcast: Play in new window | Download (Duration: 27:47 — 25.4MB) | Embed
Subscribe: Apple Podcasts | Google Podcasts | Spotify | Amazon Music | Android | Pandora | iHeartRadio | JioSaavn | Podchaser | Gaana | Podcast Index | Email | TuneIn | Deezer | Anghami | RSS | More
Archbishop Lucas offers insights on the US Catholic Catechism for Adults Chapter23:
The Understanding of Moral Acts

Another important foundation of Christian morality is the understanding of moral acts. Every moral act consists of three elements: the objective act (what we do), the subjective goal or intention (why we do the act), and the concrete situation or circumstances in which we perform the act (where, when, how, with whom, the consequences, etc.). For an individual act to be morally good, the object, or what we are doing, must be objectively good. Some acts, apart from the intention or reason for doing them, are always wrong because they go against a fundamental or basic human good that ought never to be compromised. Direct killing of the innocent, torture, and rape are examples of acts that are always wrong. Such acts are referred to as intrinsically evil acts, meaning that they are wrong in themselves, apart from the reason they are done or the circumstances surrounding them. The goal, end, or intention is the part of the moral act that lies within the person. For this reason, we say that the intention is the subjective element of the moral act. For an act to be morally good, one's intention must be good. If we are motivated to do something by a bad intention—even something that is objectively good—our action is morally evil. It must also be recognized that a good intention cannot make a bad action (something intrinsically evil) good. We can never do something wrong or evil in order to bring about a good. This is the meaning of the saying, "the end does not justify the means" (cf. CCC, nos. 1749-1761).

United States Conference of Catholic Bishops (USCCB)

The Most Reverend George J. Lucas leads the Archdiocese of Omaha. 
For other episodes in the visit our Archbishop George Lucas page
This programs is based on: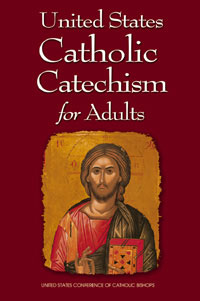 More information can be found here.
We wish to thank the USCCB for the permissions granted for use of  relevant material used in this series.
Also we wish to thank Matt Wilkom  for his vocal talents in this episode.
[ezcc]