"If you forgive men their trespasses, your heavenly Father also will forgive you"
Podcast (daily-scripture): Play in new window | Download (Duration: 4:05 — 3.7MB) | Embed
an excerpt from today's reflection by Don Schwager:
We can approach God confidently because he is waiting with arms wide open to receive his prodigal sons and daughters. That is why Jesus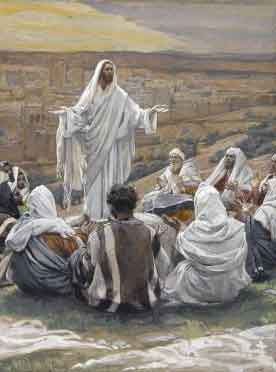 gave his disciples the perfect prayer that dares to call God, Our Father. This prayer teaches us how to ask God for the things we really need, the things that matter not only for the present but for eternity as well. We can approach God our Father with confidence and boldness because Christ has opened the way to heaven for us through his death and resurrection. When we ask God for help, he fortunately does not give us what we deserve. Instead, he responds with grace, mercy, and kindness. He is good and forgiving towards us, and he expects us to treat our neighbor the same. God has poured his love into our hearts through the gift of the Holy Spirit (Romans 5:5). And that love is like a refining fire – it purifies and burns away all prejudice, hatred, resentment, vengeance, and bitterness until there is nothing left but goodness and forgiveness towards those who cause us grief or harm.
Do you treat others as you think they deserve to be treated, or do you treat them as the Lord has treated you – with mercy, steadfast love, and kindness?
"Father in heaven, you have given me a mind to know you, a will to serve you, and a heart to love you. Give me today the grace and strength to embrace your holy will and fill my heart and mind with your truth and  love that all my intentions and actions may be pleasing to you. Help me to be kind and forgiving towards my neighbor as you have been towards me."
for the full reflection visit : Daily Reading and Meditation