Podcast: Play in new window | Download (Duration: 38:33 — 26.5MB) | Embed
Subscribe: Google Podcasts | Spotify | Amazon Music | Android | Pandora | iHeartRadio | Stitcher | Podchaser | Podcast Index | Email | TuneIn | RSS | More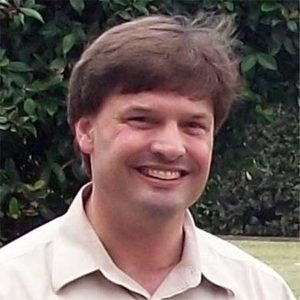 Dr. Anthony Lilles took some time out of his extremely busy day to join us to discuss the global pandemic of the coronavirus and COVID-19. He shares his experience in Northern California and reflects on what God might be calling us to. He then shares with us a translation of the Prayer of St. Patrick that he has translated and appears on his Beginning to Pray blog.
From Beginning to Pray:
Over thirty years ago,  my spiritual director gave me a small part of this prayer. Later, I discovered songs written based on a much longer text. This Lorica is a frequent part of my daily prayer. In a special way, I ask you to pray this Deer's Song in solidarity with our brothers and sisters in Ireland, England and France – all places that were part of St. Patrick's pilgrimage of faith — for their safety and protection during these days of great trial.

I arise clad for battle today in
That Mighty Power
of the Name of the Trinity:
Believing in the Three-ness,
Holding fast the One-ness
Creator of Heaven and Earth.

This day I array myself with
The power of Christ's Birth and Baptism;
The power of his Crucifixion and Burial;
The power of His Resurrection and Ascension;
The Power of His coming to Judge on judgment day.

I stand this day
By virtue of the Seraphim's devotion,
By angels' obedience,
By resurrection's hope unto reward,
By Patriarchs' prayers
By Prophets' word of power,
By Apostles' preaching
By Confessors' faith,
By Holy Virgins' purity,
By righteous men's deeds.

I gird myself this day
With heaven's might,
With sun's light,
With moon's shine,
With fire's glow,
With lightning flash,
With wind swift,
With sea deep,
With land stable,
With rock solid.

Today, I rise for battle with
God's Power guiding me,
God's Might upholding me,
God's Wisdom teaching me,
God's Eye watching over me,
God's Ear hearing me,
God's Word giving me speech,
God's Hand guiding me,
God's Way stretching before me,
God's Shield sheltering me,
God's terrible Army protecting me,
Against demon's snares
Against vicious seductions
Against nature's lusts
Against everyone who meditates injury to me,
Whether far or near,
Whether few or many.

I invoke today all these powers
Against every hostile merciless force
Which may assail my body and my soul,
Against the false seer's enchantments,
Against paganism's dark laws,
Against heresy's false standards,
Against idolatry's deceits,
Against spells of witches, and smiths, and druids,
Against every knowledge that binds the soul of man.

Christ, protect me today
Against every poison, against burning,
Against drowning, against death-wound,
That I may receive abundant reward.

Christ with me,
Christ before me,
Christ behind me,
Christ within me,
Christ beneath me,
Christ above me,
Christ at my right,
Christ at my left,
Christ keeping the defense,
Christ setting the course,
Christ giving the orders,
Christ in every heart that thinks of me,
Christ in every mouth that speaks to me,
Christ in every eye that sees me,
Christ in every ear that hears me.

Today I bind unto myself
Mighty Power: The Name of the Trinity:
Believing in the Threeness,
Holding Fast the Oneness
Of all Creation's Creator.

Dominus est salus, Domini est salus, Christi est salusSalus tua, Domine, sit semper nobiscum.
Anthony Lilles, S.T.D. is the St. Patrick's Seminary & University in Menlo Park, CA.  He has served the Church and assisted in the formation of clergy since 1994, and now previously served in the Archdiocese of Los Angeles as Academic Dean of St. John's Seminary, associate professor of theology and Academic Advisor of Juan Diego House. The son of a California farmer, married with young adult children, he holds a BA in theology from the Franciscan University of Steubenville with both the ecclesiastical licentiate and doctorate in spiritual theology from the Pontifical University of Saint Thomas Aquinas in Rome (the Angelicum). He was a founding faculty member of Saint John Vianney Seminary in Denver where he also served as academic dean, department chair, director of liturgy and coordinator of spiritual formation for the permanent deacon program. He has recently published Hidden Mountain Secret Garden, Omaha: Discerning Hearts (2012)