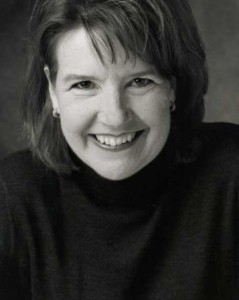 Episode 23 – Seeking Truth with Sharon Doran -Multiplication of the Loaves (PART 1)
Podcast: Play in new window | Download (Duration: 27:48 — 25.5MB) | Embed
Subscribe: Apple Podcasts | Google Podcasts | Spotify | Amazon Music | Android | Pandora | iHeartRadio | JioSaavn | Podchaser | Gaana | Podcast Index | Email | TuneIn | Deezer | Anghami | RSS | More
Episode 23 –
The Multiplication of the Loaves  (part 1)
Multiplication of the Loaves
(Mt 14,15; Mk 6,8; Lk 9; Jn 6)
"Looking up to heaven, he said the blessing, broke the loaves, and gave them to his disciples to set before the people" (Mk 6:41).
Other than the resurrection of Jesus, the multiplication of the loaves is the only miracle described in all four Gospels.
The importance of this miracle cannot be overstated.
Sharon illuminates the importance of this miracle within the big picture of God's plan of salvation.
The multiplication of the loaves is a hinge between the Old and New Covenants.
It connects Passover with the Heavenly Feast of the Lamb.
It connects the daily gift of manna in the desert with the never-ending gift of Eucharist.
It connects the Bread of the Presence from the old temple with the Bread of Life found in Jesus, the new temple.
Sharon Doran serves as the teaching director of "Seeking Truth." An experienced Bible Study teacher, Sharon has a passion for scripture that will motivate and challenge you to immerse yourself in God's Word and apply His message to your every day life.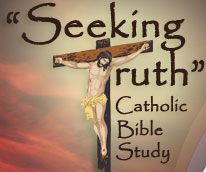 "Seeking Truth" is an in depth Catholic Bible Study, commissioned by the Archdiocese of Omaha in response to John Paul II's call to the New Evangelization as well as Pope Benedict XVI's exhortation for all Catholics to study scripture. To learn more go to:www.seekingtruth.net