Podcast: Play in new window | Download (Duration: 27:12 — 18.7MB) | Embed
Subscribe: Apple Podcasts | Google Podcasts | Spotify | Amazon Music | Android | Pandora | iHeartRadio | JioSaavn | Podchaser | Gaana | Podcast Index | Email | TuneIn | Deezer | Anghami | RSS | More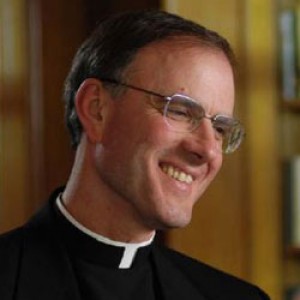 Episode 7 – In this conversation, Fr. Gallagher continues to reflect on the illuminating personality of St. Therese, by examining several letters written about her and letters she wrote to extended family members.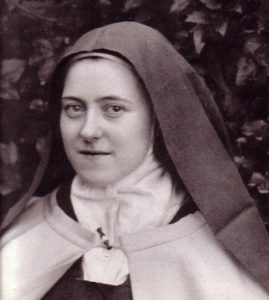 Here are some of the various texts Fr. Gallagher refers to in this episode:
The Letters of St. Therese of Lisieux, Vol. I: 1877-1890 (Critical edition of the complete works of Saint Thérèse of Lisieux)
Letters of St. Therese of Lisieux, Vol. II
This is one of the letters Fr. Gallagher refers to in this episode
LT 166 From Thérèse to Mme. Pottier (Céline Maudelonde).
J.M.J.T.

Jesus †
Carmel, July 16, 1894

Dear little Céline,

Your letter gave me real joy. I marvel at how the Blessed Virgin is pleased to answer all your desires. Even before your marriage, she willed that the soul to whom you were to be joined form only one with yours by means of an identity of feelings. What a grace for you to feel you are so well understood, and, above all, to know your union will be everlasting, that after this life, you will still be able to love the husband who is so dear to you!…

They have passed away, then, for us both the blessed days of our childhood! We are now at the serious stage of life; the road we are following is different, however, the goal is the same. Both of us must have only one same purpose: to sanctify ourselves in the way God has traced out for us.1

I feel, dear little friend, that I can speak freely to you; you understand the language of faith better than that of the world, and the Jesus of your First Communion has remained the Master of your heart. In Him, you love the beautiful soul who forms only one with yours, and it is because of Him that your love is so tender and so strong.

Oh! how beautiful is our religion; instead of contracting hearts (as the world believes), it raises them up and renders them capable of loving, or loving with a love almost infinite since this love must continue after this mortal life which is given to us only for meriting the homeland of heaven where we shall find again the dear ones whom we have loved on earth!

I had asked for you, dear Céline, from Our Lady of Mount Carmel the grace you have obtained at Lourdes. How happy I am that you are clothed in the holy scapular!2 It is a sure sign of predestination, and besides are you not more intimately united by means of it to your little sisters in Carmel?…

You ask, dear little cousin, that I pray for your dear husband; do you think, then, I could fail in this?… No, I could not separate you in my weak prayers. I am asking Our Lord to be as generous in your regard as he was formerly to the spouses at the wedding of Cana. May He always change water into wine!3… That is to say, may He continue to make you happy and to soften as much as possible the trials that you encounter in life.

Trials, how could I place this word in my letter, when I know everything is happiness for you?…

Pardon me, dear little friend; enjoy in peace the joy God is giving you, without disturbing yourself regarding the future. He is reserving for you, I am sure, new graces and many consolations.

Our good Mother Marie de Gonzague is very appreciative of your kind remembrance of her, and she herself is not forgetting her dear little Céline. Our Mother and Sister Marie of the Sacred Heart are also very happy because of your joy, and they ask me to assure you of their affection.

I dare, dear little cousin,4 to beg you to offer my respectful regards to Monsieur Pottier, whom I cannot refrain from considering also as my cousin.

I leave you, dear Céline, remaining always united to you in my heart, and I shall, throughout my life, be happy to call myself, Your little sister in Jesus,

Thérèse of the Child Jesus
rel. carm. ind.
St. Therese of Lisieux. Letters of St. Therese of Lisieux, Volume II: General Correspondence 1890-1897 (Critical Edition of the Complete Works of Saint Therese of Lisieux Book 2) (Kindle Locations 3118-3148). ICS publications. Kindle Edition.
---
Father Timothy M. Gallagher, O.M.V., was ordained in 1979 as a member of the Oblates of the Virgin Mary, a religious community dedicated to retreats and spiritual formation according to the Spiritual Exercises of St. Ignatius.  Fr. Gallagher is featured on the EWTN series "Living the Discerning Life:  The Spiritual Teachings of St. Ignatius of Loyola". For more information on how to obtain copies of Fr. Gallaghers's various books and audio which are available for purchase, please visit  his  website:   frtimothygallagher.org