Podcast: Play in new window | Download (Duration: 30:44 — 21.1MB) | Embed
Subscribe: Apple Podcasts | Google Podcasts | Spotify | Amazon Music | Android | Pandora | iHeartRadio | JioSaavn | Podchaser | Gaana | Podcast Index | Email | TuneIn | Deezer | Anghami | RSS | More
Episode 35 – John 17 – The High Priestly Prayer part 1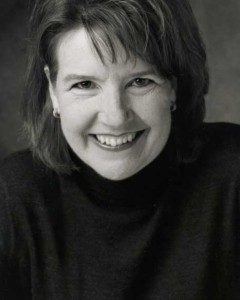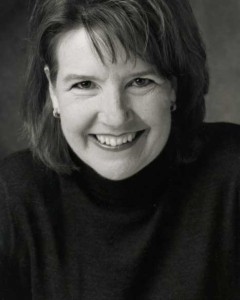 The High Priestly Prayer of John 17 is the conclusion of the Farewell Discourse of Jesus.   Sharon begins her lecture with some additional insights on the Trinity, whose image is reflected in the marriage between man and woman and between Christ in both his Church and priesthood.  Because they image God and can bear eternal life, these spiritual marriages are targeted by Satan.  Because of the fall, we lost our immortality, and death entered the world, but through Jesus, death is conquered, and the prospect of eternal life is restored, which John discussed at least 19 times in his gospel.
In Chapter 17, Jesus proclaims that his hour of glory has arrived.  Yet, we also learn that the glory of Jesus was present before the creation of the world.  What is this glory?  John the Evangelist was an eyewitness to the glory of Jesus at the Transfiguration, yet he did not include this story in his Gospel.  Sharon shows how Revelation 11 is perhaps the Evangelist's Transfiguration account in the symbolic language of the apocalypse.
Two witnesses are mentioned in Revelation 11, but 4 entities are mentioned.  Two olive trees and two lampstands have the power to shut the sky and the power to turn water into blood, which recalls the stories of Elijah (who foretold a drought to King Ahab) and Moses (who turned the waters of the Nile into blood).  Elijah, the Old Testament olive tree, prefigures John the Baptist; Moses, the Old Testament lampstand, prefigures Jesus.   These two witnesses experienced the glory of the Lord in their own lifetimes:  Elijah, in the silence of the cave at Horeb, and Moses, in the flame of the burning bush.  The synoptic gospels have them in glory with Jesus Christ as well.
Sharon goes on to focus on the priesthood.  The Levitical priesthood, born out of violence, was a temporary solution to the permanent problem of sin.  Jesus re-established a new priesthood in the order of Melchizedek.  The priesthood is the first priesthood mentioned by name in the bible in Genesis chapter 14 when Melchizedek, the King of Righteousness, blessed Abram.  The Levitical priests offered yearly sacrifice for the atonement for sin.  Jesus, the eternal high priest and king, offers a once for all, perpetual sacrifice that is continually celebrated at mass on earth and in the heavenly wedding banquet of the New Jerusalem.  After completing the hour of glory of his death and crucifixion, Jesus ascends to the Father and sits down at his right hand, taking his rightful position on the mercy seat of the Trinity.
Sharon Doran serves as the teaching director of "Seeking Truth." An experienced Bible Study teacher, Sharon has a passion for scripture that will motivate and challenge you to immerse yourself in God's Word and apply His message to your everyday life.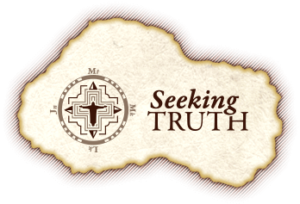 "Seeking Truth" is an in-depth Catholic Bible Study commissioned by the Archdiocese of Omaha in response to John Paul II's call to the New Evangelization as well as Pope Benedict XVI's exhortation for all Catholics to study scripture. To learn more, go to www.seekingtruth.net