Podcast: Play in new window | Download (Duration: 30:42 — 21.1MB) | Embed
Subscribe: Apple Podcasts | Google Podcasts | Spotify | Amazon Music | Android | Pandora | iHeartRadio | JioSaavn | Podchaser | Gaana | Podcast Index | Email | TuneIn | Deezer | Anghami | RSS | More
Episode 24 – John 11:  I AM the Resurrection part 2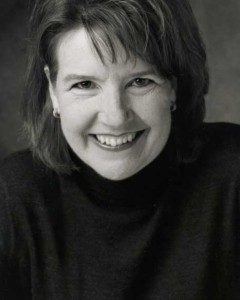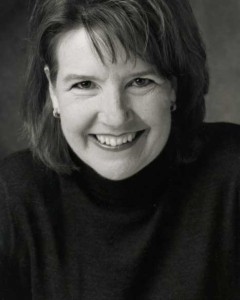 "And I look forward to the resurrection of the dead." With these words, we conclude our profession of faith at mass each week and today's lesson is a very important teaching on this fundamental Catholic belief. In John 11, we read about the 5th sign (the raising of Lazarus) and the 7th "I Am" statement: "I am the resurrection and the life."
The resurrection of Lazarus not only foreshadows the resurrection of Christ, but it is also a confirmation of the universal resurrection of the dead. Sharon reminds us of other resurrections found in the Bible. In the Old Testament, Elijah raises the son of the Zarephath widow, Elisha raises the son of the Shunammite woman and a dead man comes to life when he is buried next to the bones of Elisha. In the New Testament, Jesus raises not only Lazarus but also the daughter of Jarius and the son of the widow of Nain. In Acts of Apostles, Peter raises Tabitha (aka Dorcas) and Paul raises Eutychus.
The raising of the dead, particularly Lazarus, confirms our hope for the universal resurrection of the dead prophesied in Ezekiel 37. Sharon emphasizes a fundamental tenant of our faith: at the second coming of Jesus Christ, we will all experience a bodily resurrection, either to the resurrection of life in heaven or to the resurrection of condemnation in hell. We will be reunited with either our glorified or condemned bodies.
Looking more closely at the story of Lazarus, Sharon teaches us that John is theological and not necessarily chronological in how he presents the life of Jesus. The theme of the resurrection of the dead is found elsewhere in John' Gospel: "the hour is coming when all who are in the tombs will hear his voice and come forth, those who have done good, to the resurrection of life, and those who have done evil, to the resurrection of judgment (5:28-29)." As when he healed the man born blind, Jesus raises Lazarus from the dead so that God will be glorified. This miracle is deeply personal for Jesus. He could have chosen to spare Lazarus from death, healing him from afar, just as he did with the royal official's son in John 4. Instead, he enters into the suffering of Mary and Martha, weeping for the friends he loves so dearly. As a result of the fall, death entered the world, separating humanity from the Father.
Through the death and resurrection of Christ, death no longer separates us from the Father; death becomes the gateway back to the Father. When Christ comes again, those dead in Christ will rise first and their glorified bodies will be reunited with their souls in heaven and so we can with great hope profess at mass: "And I look forward to the resurrection of the dead and the life of the world to come!"
Sharon Doran serves as the teaching director of "Seeking Truth." An experienced Bible Study teacher, Sharon has a passion for scripture that will motivate and challenge you to immerse yourself in God's Word and apply His message to your everyday life.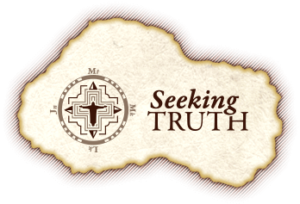 "Seeking Truth" is an in-depth Catholic Bible Study, commissioned by the Archdiocese of Omaha in response to John Paul II's call to the New Evangelization as well as Pope Benedict XVI's exhortation for all Catholics to study scripture. To learn more go to www.seekingtruth.net