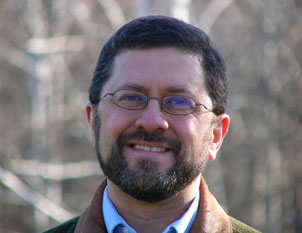 Mike Aquilina shares with Bruce and I the life and teaches of St. John Chrysostom.

Podcast: Play in new window | Download (Duration: 22:16 — 20.4MB) | Embed
Subscribe: Google Podcasts | Spotify | Amazon Music | Android | Pandora | iHeartRadio | Stitcher | Podchaser | Podcast Index | Email | TuneIn | RSS | More
John Chrysostom  born in 347, his father died soon after his birth, leaving his mother,  Anthusa, a widow at the age of 20.   She never married, sticking with the teachings of St. Paul to stay unmarried; she was a devout Christian and was very committed to her son; they loved and cared for each other very much.  She would raise up a son who had a great love for Jesus Christ and who would become of the greatest preachers of all time (imagine him the Billy Graham of his day).  He would become the Archbishop of Constantinople, and an important Early Church Father. His denunciation of abuse of authority by both ecclesiastical and political leaders would get him in big trouble, but it didn't stop him.  After his death (or, according to some sources, during his life) he was given the Greek surname chrysostomos, meaning "golden mouthed", rendered in English as Chrysostom.
Many Christian Churches love and claim St. John Chrysostom. The Orthodox and Eastern Catholic Churches honor him as a saint and count him among the Three Holy Hierarchs, together with Saints Basil the Great and Gregory Nazianzus. He is recognized by the Eastern Orthodox Church and Roman Catholic Church as a saint and Doctor of the Church. Churches of the Western tradition, including the Roman Catholic Church, some Anglican provinces, and parts of the Lutheran Church, commemorate him on 13 September. Some Lutheran and many Anglican provinces commemorate him on the traditional Eastern feast day of 27 January. The Coptic Orthodox Church of Alexandria recognizes John Chrysostom as a saint.
Spiritual Writings:
  – Homilies on the Gospel of St. Matthew
– Homilies on Acts
– Homilies on Romans
– Homilies on First Corinthians
– Homilies on Second Corinthians
– Homilies on Ephesians
– Homilies on Philippians
– Homilies on Colossians
– Homilies on First Thessalonians
– Homilies on Second Thessalonians
– Homilies on First Timothy
– Homilies on Second Timothy
– Homilies on Titus
– Homilies on Philemon
– Commentary on Galatians
– Homilies on the Gospel of John
– Homilies on the Epistle to the Hebrews
– Homilies on the Statues
– No One Can Harm the Man Who Does Not Injure Himself
– Two Letters to Theodore After His Fall
– Letter to a Young Widow
– Homily on St. Ignatius
– Homily on St. Babylas
– Homily Concerning "Lowliness of Mind"
– Instructions to Catechumens
– Three Homilies on the Power of Satan
– Homily on the Passage "Father, if it be possible . . ."
– Homily on the Paralytic Lowered Through the Roof
– Homily on the Passage "If your enemy hunger, feed him."
– Homily Against Publishing the Errors of the Brethren
– First Homily on Eutropius
– Second Homily on Eutropius (After His Captivity)
– Four Letters to Olympias
– Letter to Some Priests of Antioch
– Correspondence with Pope Innocent I
– On the Priesthood.
.
Prayer is the light of the soul
A reading from the homilies of St John Chrysostom (Hom 6 on Prayer)
"There is nothing more worthwhile than to pray to God and to converse with him, for prayer unites us with God as his companions. As our bodily eyes are illuminated by seeing the light, so in contemplating God our soul is illuminated by him. Of course the prayer I have in mind is no matter of routine, it is deliberate and earnest. It is not tied down to a fixed timetable; rather it is a state which endures by night and day.

Our soul should be directed in God, not merely when we suddenly think of prayer, but even when we are concerned with something else. If we are looking after the poor, if we are busy in some other way, or if we are doing any type of good work, we should season our actions with the desire and the remembrance of God. Through this salt of the love of God we can all become a sweet dish for the Lord. If we are generous in giving time to prayer, we will experience its benefits throughout our life.

Prayer is the light of the soul, giving us true knowledge of God. It is a link mediating between God and man. By prayer the soul is borne up to heaven and in a marvellous way embraces the Lord. This meeting is like that of an infant crying on its mother, and seeking the best of milk. The soul longs for its own needs and what it receives is better than anything to be seen in the world.

Prayer is a precious way of communicating with God, it gladdens the soul and gives repose to its affections. You should not think of prayer as being a matter of words. It is a desire for God, an indescribable devotion, not of human origin, but the gift of God's grace. As Saint Paul says: we do not know how to pray as we ought, but the Spirit himself intercedes for us with sighs too deep for words.

Anyone who receives from the Lord the gift of this type of prayer possesses a richness that is not to be taken from him, a heavenly food filling up the soul. Once he has tasted this food, he is set alight by an eternal desire for the Lord, the fiercest of fires lighting up his soul.

To set about this prayer, paint the house of your soul with modesty and lowliness and make it splendid with the light of justice. Adorn it with the beaten gold of good works and, for walls and stones, embellish it assiduously with faith and generosity. Above all, place prayer on top of this house as its roof so that the complete building may be ready for the Lord. Thus he will be received in a splendid royal house and by grace his image will already be settled in your soul.