Learn more about St. Jerome in our fascinating discussion with Mike Aquilina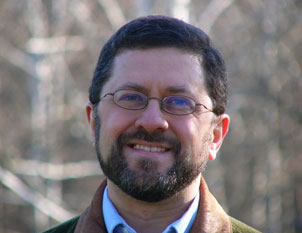 Podcast: Play in new window | Download (Duration: 20:09 — 27.7MB) | Embed
Subscribe: Google Podcasts | Spotify | Amazon Music | Android | Pandora | iHeartRadio | Stitcher | Podchaser | Podcast Index | Email | TuneIn | RSS | More
Spiritual Writings:
Prayer to St. Jerome
 For Insight
Through your anger and confrontations you remind us that we all have a duty to confront others from time to time. You also remind us that we have a duty to examine ourselves and confront our own weaknesses and harmful behaviours. Your life teaches that I must accept others for who they are. You taught of the danger of self-righteousness; of the importance of reflecting upon one of Jesus' most insightful teachings: "Let the man who has no sin on his conscience throw the first stone." In the light of your teachings, Saint Jerome, help me to see my own self clearly. Help me to confront my own biases and to act to change others only out of love. If I see that I have the duty to confront another, I ask you to be with me during those necessary but unpleasant moments of confrontation. Help me to remember that love alone can make changes for the good.
Amen.
The Thunderer
God's angry man, His crotchety scholar
Was Saint Jerome,
The great name-caller
Who cared not a dime
For the laws of Libel
And in his spare time
Translated the Bible.
Quick to disparage
All joys but learning
Jerome thought marriage
Better than burning;
But didn't like woman's
Painted cheeks;
Didn't like Romans,
Didn't like Greeks,
Hated Pagans
For their Pagan ways,
Yet doted on Cicero all of his days.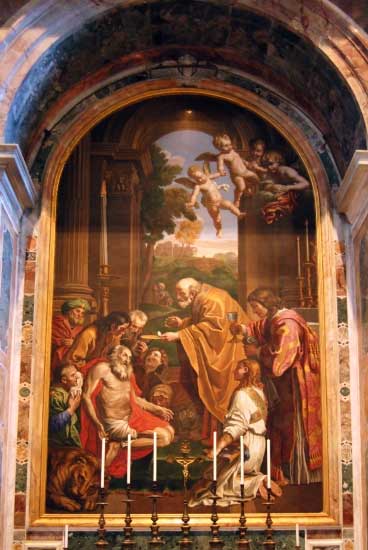 A born reformer, cross and gifted,
He scolded mankind
Sterner than Swift did;
Worked to save
The world from the heathen;
Fled to a cave
For peace to breathe in,
Promptly wherewith
For miles around
He filled the air with
Fury and sound.
In a mighty prose
For Almighty ends,
He thrust at his foes,
Quarreled with his friends,
And served his Master,
Though with complaint.
He wasn't a plaster sort of a saint.
But he swelled men's minds
With a Christian leaven.
It takes all kinds
To make a heaven
by Phyllis McGinley, from "Times Three: Selected Verse from Three Decades with Seventy New Poems", (Pulitzer Prize Winner).