Podcast: Play in new window | Download (21.6MB) | Embed

Subscribe: Apple Podcasts | Google Podcasts | Spotify | Amazon Music | Android | Pandora | iHeartRadio | JioSaavn | Podchaser | Gaana | Podcast Index | Email | TuneIn | Deezer | Anghami | RSS | More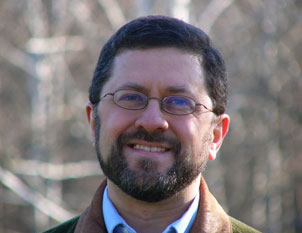 The story and history of Saint Clement.

First, start with the podcast above featuring the son of the Fathers, Mike Aquilina  talking about St. Clement, then…
Clemens Romanus was born in Rome in Italy during the time that the Christian faith was being spread and Christians were being persecuted by the Roman Emperors. He is believed to be of Jewish descent and a freeman of Rome. He worked as a tanner during the early part of his life. He was then converted to Christianity and became a disciple of St. Peter and of St. Paul. Following the death of Saint Peter he took over his position and became the fourth Pope and Bishop of Rome continuing to convert Romans from the religion of the old Roman gods to Christianity.

Saint Clement was banished from Rome during the reign of the Emperor Trajan (September 18, 53 – August 9, 117) due to his beliefs and unpopularity with the Roman rabble. He was banished to Chersonesus, which was an ancient Greek colony under Roman rule, in the south western part of Crimea (part of the Ukraine). In Chersonesus he was sentenced to work with other prisoners in a stone quarry where he continued to convert people. The number and success of his conversions attracted the attention of the Roman prefect who sentenced him to death. Clement was he was bound to an anchor and cast into the sea. He died in A.D.100.

How blessed and amazing are God's gifts, dear friends Life with immortality, splendor with righteousness, truth with confidence, faith with assurance, self-control with holiness And all these things are within our comprehension. Clement of Rome
Basilica of Saint Clement
The Basilica di San Clemente is an early Christian basilica in Rome dedicated to Pope St. Clement. Its beautiful interior is especially notable for its three historical layers.
The main upper church is one of the most richly decorated churches in Rome. The vast majority of its architecture and art dates from its construction in the early 12th century. The entrance is on the left aisle.
The most striking sight is the 12th-century apse mosaic, in a golden-bronze color and featuring a large cross in the center. In the center of the apse is a throne, whose back is part of a martyr's tomb.
The high altar contains the relics of St. Clement of Rome and St. Ignatius of Antioch. Faded frescoes decorate many of the walls, and date from the 6th to 11th centuries. They depict New Testament scenes and lives of several saints.