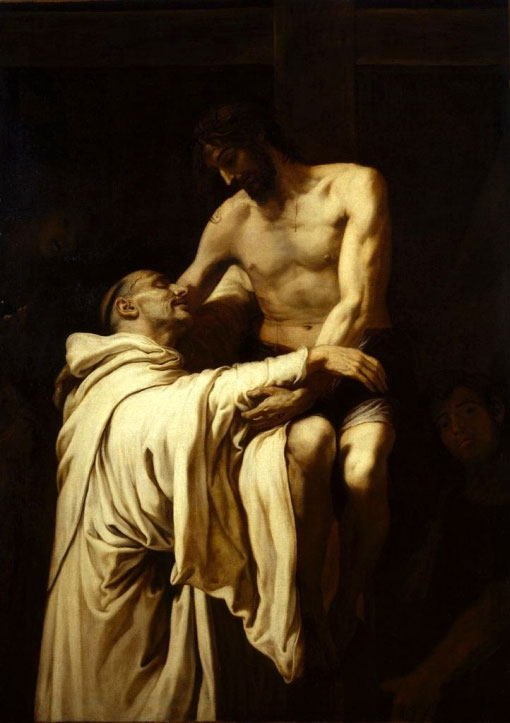 St. Bernard of Clairvaux, a great mystical doctor of the Church.  What a heart for Jesus and the Blessed Virgin (I'm sure he still has).
"There are those who seek knowledge for the sake of knowledge
That is curiosity.

–
There are those who seek knowledge to be known by others
That is vanity.
–
There are those who seek knowledge in order to serve
That is love."
–
St. Bernard
St. Bernard of Clairvaux, was a Cisterian monk, who lived in France in the 12th century.  Living at a time when the great gothic cathedrals where born, St. Bernard, advocated for simplicity and austerity in life.  He was concerned about the temptations of worldly things and desires.  He wished to focus solely on the love of Christ and the Blessed Mother; everything else was folly.
To read more about the details of his life you can visit here.
What captures my heart is his legacy of prayer and spiritual writings.  He truly deserves the title Doctor of the Church. What a feast he has left us!  Pope John Paul II has said that if we wish to learn to pray, look to the Mystical Doctors…he truly is one of those special souls.  There is so much, where can one begin?  Begin with Mary. Ask the Blessed Mother, she will lead you through his teachings.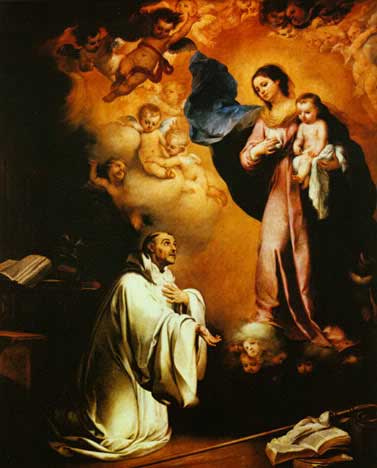 St. Bernard of Clairvaux composed the famous prayer to the Most Blessed Virgin Mary known as The Memorare

REMEMBER, O most gracious Virgin Mary, that never was it known that anyone who fled to thy protection, implored thy help, or sought thy intercession was left unaided. Inspired with this confidence, I fly to thee, O Virgin of virgins, my Mother; to thee do I come; before thee I stand, sinful and sorrowful. O Mother of the Word Incarnate, despise not my petitions, but in thy mercy hear and answer me. Amen.
St. Bernard on the Blessed Mother
St. Bernard on Holy Repentance
–
–