Podcast: Play in new window | Download (Duration: 14:22 — 10.0MB) | Embed
Subscribe: Apple Podcasts | Google Podcasts | Spotify | Amazon Music | Android | Pandora | iHeartRadio | Stitcher | JioSaavn | Podchaser | Gaana | Podcast Index | Email | TuneIn | Deezer | Anghami | RSS | More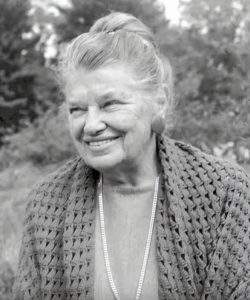 SM6 – To Fast, Part One – Season of Mercy: Lent and Easter by Servant of God Catherine Doherty
To Fast, Part One
"Often during Lent, my mind turns to the reading from the prophet Isaiah that ends with the simple question: "Is this not the sort of fast that pleases me?" (Isaiah, ch 58) God evidently wants a broken, humble heart, because he says, "Rend your hearts and not your garments." God wants not so much a giving up as a simple giving. In order to really have an open and humble heart, to give lavishly of food, love, shelter, tenderness and compassion because of this humble heart, one must give up oneself. To fast the way the Lord wants means a total surrender of self to the other and for the other.
The Lenten season is a good time to examine ourselves. Perhaps food is not our god, yet we can worship our will, which feeds our ego out of all proportion. Perhaps in the depths of our souls we might be unforgiving, hostile, angry. These are shameful things, if directed toward our neighbor. Maybe I am not too concerned with things of the world, but very much with "my thing", my desires, and very little concerned with other people's needs. Lent is the time to find out, because when we have broken and opened our hearts, God comes."
Doherty, Catherine. Season of Mercy: Lent and Easter (Seasonal Customs Vol. 2) (p. 42). Madonna House Publications. Kindle Edition.
---
Catherine Doherty was born into an aristocratic family in Russia in 1896, and baptized in the Russian Orthodox Church. Because of her father's work, she grew up in Ukraine, Egypt, and Paris. Many different strands of Christianity were woven into the spiritual fabric of her family background, but it was from the liturgy of the Russian Orthodox Church, the living faith of her father and mother, and the earthy piety of the Russian people themselves that Catherine received the powerful spiritual traditions and symbols of the Christian East. Catherine fled to England during the Russian Revolution, and was received into the Catholic Church in 1919. The cause for her canonization has been officially opened in the Catholic Church. More information about Catherine's life, works, and the progress of her cause can be found at: www.catherinedoherty.org and www.madonnahouse.org.
---
Discerning Hearts is grateful to Madonna House Publications whose permission was obtained to record these audio selections from this published work.