Podcast: Play in new window | Download (Duration: 28:59 — 20.0MB) | Embed
Subscribe: Apple Podcasts | Google Podcasts | Spotify | Amazon Music | Android | Pandora | iHeartRadio | Stitcher | JioSaavn | Podchaser | Gaana | Podcast Index | Email | TuneIn | Deezer | Anghami | RSS | More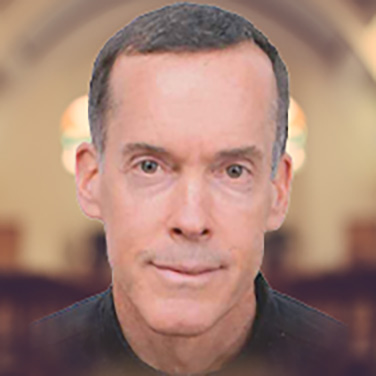 SJC7 – Asceticism: Recovery of a Neglected Value – St. John of the Cross: Master of Contemplation with Fr. Donald Haggerty – Discerning Hearts Podcast
In this series Fr. Donald Haggerty and Kris McGregor discuss the depths of prayer as explored by St. John of the Cross, the Mystical Doctor of the Church.
An excerpt from St. John of the Cross: Master of Contemplation 
In this chapter we take up a subject planted more firmly on the ground, namely, Saint John of the Cross' instructions in book 1 of The Ascent of Mount Carmel on asceticism and self-denial. This teaching will make better sense now after we have seen his understanding of the great role of purification in the human faculties for the sake of union with God. Unfortunately, asceticism is a largely forgotten word in contemporary spirituality, despite its importance in the Catholic tradition. In truth, it has never been a treasured topic or a popular Catholic pursuit. It has always been subject to exaggerated notions that distort it and empty it of value. Today another reason may exist for its virtual disappearance from spiritual teaching, which is the excessive focus on the inward path of silent meditative practices that has lately preoccupied spirituality. Writings on the quest for God through methods of meditative mindfulness typically ignore self-denial or bodily discipline as a prerequisite for spiritual growth. This is not to say that these writings encourage moral laxity, but simply that a need for some commitment to asceticism and to real practices of self-denial is nowhere to be found in them. Frankly, this is not a good sign of their value as a teaching for souls seeking a closer relationship with God. The neglect of an ascetical element in the pursuit of God leaves unaddressed the retention of indulgent tendencies in a life. The effort of seeking God ends up then often as a self-absorbed quest, instead of a pure and sacrificial pursuit in response to Jesus' own words in the Gospel and in imitation of saintly lives.
Haggerty, Donald. Saint John of the Cross: Master of Contemplation (p. 101). Ignatius Press. Kindle Edition.
---
For more episodes in this series visit Fr. Haggerty's Discerning Hearts page here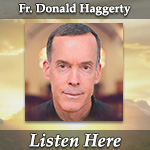 ---
You find the book on which this series is based here