Podcast: Play in new window | Download (Duration: 35:09 — 24.2MB) | Embed
Subscribe: Apple Podcasts | Google Podcasts | Spotify | Amazon Music | Android | Pandora | iHeartRadio | Stitcher | JioSaavn | Podchaser | Gaana | Podcast Index | Email | TuneIn | Deezer | Anghami | RSS | More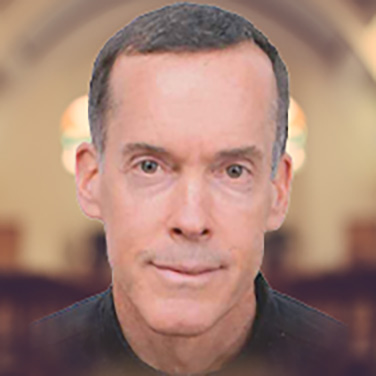 SJC2 – Caverns of Longing within the Soul – St. John of the Cross: Master of Contemplation with Fr. Donald Haggerty – Discerning Hearts Podcast
In this series Fr. Donald Haggerty and Kris McGregor discuss the depths of prayer as explored by St. John of the Cross, the Mystical Doctor of the Church.
Here is the excerpt from the The Living Flame of Love by St. John of the Cross that Fr. Haggerty references in the podcast:
Songs of the soul in the intimate communication of loving union with God.
1. O living flame of love
that tenderly wounds my soul
in its deepest center! Since
now you are not oppressive,
now consummate! if it be your will:
tear through the veil of this sweet encounter!
2. O sweet cautery,
O delightful wound!
O gentle hand! O delicate touch
that tastes of eternal life and pays every debt!
In killing you changed death to life.
3. O lamps of fire! in whose splendors
the deep caverns of feeling,
once obscure and blind,
now give forth, so rarely, so exquisitely,
both warmth and light to their Beloved.
4. How gently and lovingly
you wake in my heart,
where in secret you dwell alone;
and in your sweet breathing,
filled with good and glory,
how tenderly you swell my heart with love.
---
We encounter the importance of seeking a contentment with nothing other than God in many places in Saint John of the Cross' writings. Shortly after introducing the image of the faculties as "deep caverns of feeling" in The Living Flame of Love, for instance, he affirms that a primary impediment to contemplation occurs when attachments cling to us and are repeatedly sought instead of our seeking God himself. These attachments are always contrary to accepting a contentment with having nothing: "Any little thing that adheres to them in this life is sufficient to so burden and bewitch them that they do not perceive the harm or note the lack of their immense goods, or know their own capacity" (LF 3.18). The words are a strong admonition. It takes very little to upset and block the proper dynamism of a holy pursuit of God in or out of the life of prayer. We can end up living unaware of the harm inflicted by very common tendencies that, in effect, keep us from being content with having nothing, that is, nothing but God. We have a capacity for greatness, for being filled with the love of God in our prayer. Yet we may live our hours of prayer like restless marauders in a search for prizes or enjoyments worth very little, seeking for delights that satisfy us only in negligible and fleeting ways. Without an awakening by which God becomes a passionate pursuit engaging our life's entire intensity, our soul can descend easily to a dull caricature of its actual potency. As Saint John of the Cross writes:

It is an amazing thing that the least of these goods is enough so to encumber these faculties, capable of infinite goods, that they cannot receive these infinite goods until they are completely empty, as we shall see. Yet when these caverns are empty and pure, the thirst, hunger, and yearning of the spiritual feeling is intolerable. Since these caverns have deep stomachs, they suffer profoundly; for the food they lack, which as I say is God, is also profound. (LF 3.18)

Haggerty, Donald. Saint John of the Cross: Master of Contemplation (pp. 48-49). Ignatius Press. Kindle Edition.
---
For more episodes in this series visit Fr. Haggerty's Discerning Hearts page here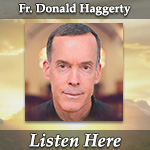 ---
You find the book on which this series is based here