Podcast: Play in new window | Download (Duration: 25:18 — 17.5MB) | Embed
Subscribe: Apple Podcasts | Google Podcasts | Spotify | Amazon Music | Android | Pandora | iHeartRadio | Stitcher | JioSaavn | Podchaser | Gaana | Podcast Index | Email | TuneIn | Deezer | Anghami | RSS | More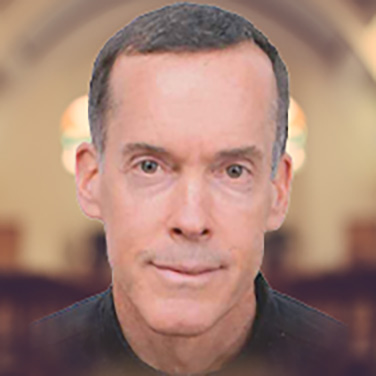 SJC18 – Perseverance in Prayer – St. John of the Cross: Master of Contemplation with Fr. Donald Haggerty – Discerning Hearts Podcast
In this series Fr. Donald Haggerty and Kris McGregor discuss the depths of prayer as explored by St. John of the Cross, the Mystical Doctor of the Church.
An excerpt from St. John of the Cross: Master of Contemplation 
What, then, of the feelings of love that may be experienced in prayer? Are they to be denied or mortified? Ignored or renounced? Saint John of the Cross writes that they should be treated simply as secondary factors in prayer, incidental in importance. The awareness of an inflamed undercurrent of love in the will is far more significant, because it is the deeper truth. Yet it may not be encountered in an experiential manner for its deeper truth. Nonetheless, in a receptive response to a longing for God deep within the soul, this reality of love is fostered. The mistaken approach, on the other hand, is to allow a search for feelings in prayer to dominate the exercise of prayer.

For many people, feelings can become a coveted item in prayer as well as a source of continual frustration and instability—a possessive need for a satisfaction that is somehow felt and then becomes the measure of prayer, a habit hard to relinquish. Feelings of love, delightful as they may be, ought to be only a means to recognizing the more inaccessible reality of love operating at hidden layers of depth in the will and in the soul. The greater truth takes place in the unseen "cavern" of the will as it undergoes a profound "soul desire" for God. There is in every contemplative life a need, at least for a time, to release the soul from the pursuit of feelings in order to embrace this deeper recognition. Love in the will, rather than any feeling, is the much deeper truth in prayer and in contemplation.
Haggerty, Donald. Saint John of the Cross: Master of Contemplation (pp. 275-276). Ignatius Press. Kindle Edition.
---
For more episodes in this series visit Fr. Haggerty's Discerning Hearts page here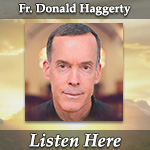 ---
You find the book on which this series is based here