Podcast: Play in new window | Download (Duration: 30:49 — 21.3MB) | Embed
Subscribe: Apple Podcasts | Google Podcasts | Spotify | Amazon Music | Android | Pandora | iHeartRadio | Stitcher | JioSaavn | Podchaser | Gaana | Podcast Index | Email | TuneIn | Deezer | Anghami | RSS | More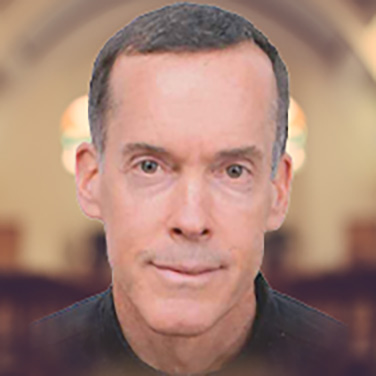 SJC14 – Graces from Contemplation – St. John of the Cross: Master of Contemplation with Fr. Donald Haggerty – Discerning Hearts Podcast
In this series Fr. Donald Haggerty and Kris McGregor discuss the depths of prayer as explored by St. John of the Cross, the Mystical Doctor of the Church.
An excerpt from St. John of the Cross: Master of Contemplation 
The more a soul in responding to contemplative grace becomes "habituated" to the calm that is drawing it from within, the more likely that a "general, loving knowledge of God" rises up from within the recesses of the soul. In time, it can be expected that this loving knowledge will pervade the soul's awareness more distinctly and more appealingly. Nonetheless, it would seem clear that this last sign is in a certain way the most difficult to discern. The previous four signs exhibit strong negative reactions. This last sign is subtle always in its beginnings and delicate in its attraction, and to answer to it means to respond to a grace that may not seem so assured. In many cases, it may be that a soul gives itself to this inclination quite unknowingly. It is led by God and surrenders to the calm and loving knowledge without thinking much about what it is doing. This may certainly be true in the lives of simple souls who are not so analytical and intellectual.

As Saint John of the Cross comments: "It is noteworthy that this general knowledge is at times so recondite and delicate (especially when purer, simpler, and more perfect), spiritual and interior that the soul does not perceive or feel it even though the soul is employed with it" (AMC 2.14.8). The last phrase seems to make clear that souls often initially enter into the graces of contemplation without realizing that they are doing so. The general loving knowledge that descends on the soul is accompanied by a deep interior calm and draws the soul like the fragrance of newly baked bread for a hungry man. The man in hunger simply moves in the direction of that bread, not thinking so much what he is doing. And this is precisely what can happen in prayer. The more a soul finds itself following the deeper inclination to enter this inward calm and quiet peace, the more likely it is that the soul begins to be attracted to the simple desire to love that it is receiving in grace. The movement forward to contemplation is a response to this grace: "The more habituated persons become to this calm, the more their experience of this general loving knowledge of God will increase. This knowledge is more enjoyable than all other things because without the soul's labor it affords peace, rest, savor, and delight" (AMC 2.13.7).
Haggerty, Donald. Saint John of the Cross: Master of Contemplation (pp. 192-193). Ignatius Press. Kindle Edition.
---
For more episodes in this series visit Fr. Haggerty's Discerning Hearts page here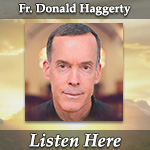 ---
You find the book on which this series is based here