Podcast: Play in new window | Download (Duration: 21:50 — 15.1MB) | Embed
Subscribe: Apple Podcasts | Google Podcasts | Spotify | Amazon Music | Android | Pandora | iHeartRadio | Stitcher | JioSaavn | Podchaser | Gaana | Podcast Index | Email | TuneIn | Deezer | Anghami | RSS | More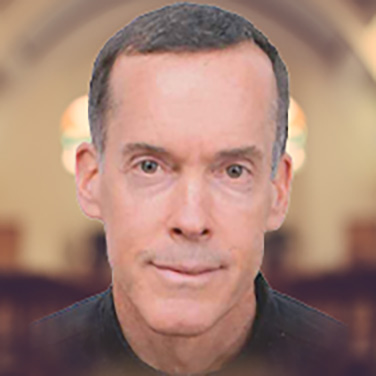 SJC11 – Barricades on the Road to Contemplation, Part 2 – St. John of the Cross: Master of Contemplation with Fr. Donald Haggerty – Discerning Hearts Podcast
In this series Fr. Donald Haggerty and Kris McGregor discuss the depths of prayer as explored by St. John of the Cross, the Mystical Doctor of the Church.
An excerpt from St. John of the Cross: Master of Contemplation 
We can view this next chapter as an argument in defense of the rigors of purification proposed in the many previous instructions. It is a preparatory chapter for taking up a more concentrated examination of the prayer of contemplation in the subsequent chapters. The treatise of The Dark Night begins in book 1 with a vivid treatment of certain imperfections commonly seen in those still in the earlier stages of spiritual pursuit. Saint John of the Cross is referring here to people who have already committed themselves to a habit of spiritual exercises and daily prayer, usually in the structured context of religious life, yet among laity as well, but who typically do not understand yet the serious nature of giving themselves fully to God. They are untried in the rigors of dedicated virtue and have not faced yet the arduous interior struggles that must be withstood over some time before a depth of spiritual quality embraces the soul. There can be no tested endurance in a soul that has not had sufficient time to persevere through hard trials.

This demand is not just a need for seasoning and maturing in the experience of the spiritual life. The essential testing is much more fundamental. As an astute spiritual psychologist, Saint John of the Cross plunges underneath the surface of lives and identifies the motivation of souls in the early period of spiritual pursuit as often sullied and impure. Almost everyone in this early period of the spiritual life professes to be seeking only God, while at the same time the person shows signs of being excessively preoccupied with self in the spiritual pursuit. Saint John of the Cross comments explicitly: "Since their motivation in their spiritual works and exercises is the consolation and satisfaction they experience in them, and since they have not been conditioned by the arduous struggle of practicing virtue, they possess many faults and imperfections in the discharge of their spiritual activities" (DN 1.1.3). In this incisive section at the beginning of The Dark Night, he uses the schema of the seven capital vices to expose seven spiritual vices that generally afflict souls in the early period of a spiritual life. It proves to be an interesting commentary on the factor of underlying self-interest in the pursuit of spiritual life. This tendency to self-preoccupation demands a clear effort of interior mortification if we are to seek God with the selfless spirit that can lead eventually to contemplative graces in prayer.
Haggerty, Donald. Saint John of the Cross: Master of Contemplation (pp. 141-142). Ignatius Press. Kindle Edition.
---
For more episodes in this series visit Fr. Haggerty's Discerning Hearts page here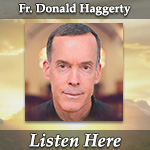 ---
You find the book on which this series is based here