Podcast: Play in new window | Download (Duration: 2:00 — 1.5MB) | Embed
Subscribe: Google Podcasts | Spotify | Amazon Music | Android | Pandora | iHeartRadio | Stitcher | Podchaser | Podcast Index | Email | TuneIn | RSS | More
The Cross of Christ Teaches Us. . .How to Trust and Give Thanks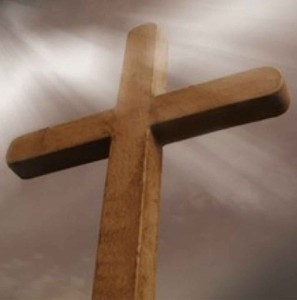 Steps to Take as You Follow Christ
Ask—What do I need from God to follow Jesus more closely?
Seek—As the day progresses, when you find yourself impatient, unloving, judgmental, lustful, or anything that strikes you as against the gospel of Jesus, ask God for the gift that will help you to be more like Christ.
Knock—Meditate on James 1:17.
It is all that is good, everything that is perfect, which is given us from above; it comes down from the Father of all light; with him there is no such thing as alteration, no shadow of a change.
Review the course of your life and try to discern the goodness of God.
Spend some time giving thanks to God for how he has led you, even "through the valley of the shadow of death" to this moment.
Transform Your Life—Try to make it a practice to "ask, seek, and knock" in your relationship with God. See that relationship as something that happens with every breath you take. Speak to God often!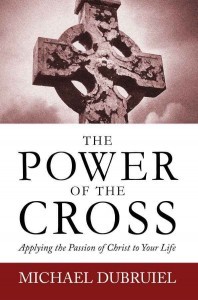 The author of The Power of the Cross: Applying the Passion of Christ in Your Life, Michael Dubriuel, passed away in 2009.  His wife, author Amy Welborn, has made his book available as a free e-book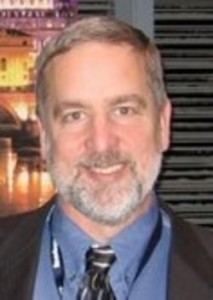 ! We HIGHLY encourage you to download this exceptional work.
The Power of the Cross is now available as a free e-book,
check out more information by going here
Check out more at the Discerning Hearts' Michael Dubruiel page
Excerpt from THE JERUSALEM BIBLE, copyright (c) 1966 by Darton, Longman & Todd, Ltd. and Doubleday, a division of Penguin Random House, Inc. Reprinted by Permission.