Podcast: Play in new window | Download (Duration: 1:30 — 2.1MB) | Embed
Subscribe: Google Podcasts | Spotify | Amazon Music | Android | Pandora | iHeartRadio | Stitcher | Podcast Index | Email | TuneIn | RSS | More
Taking Up Our Cross. . .To Follow the Lord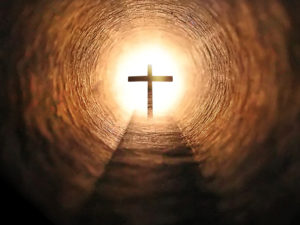 Steps to Take as You Follow Christ
Ask—How often do I trust my own instincts, and how often do I entrust myself to Jesus?
Seek—Try to live each day with a resignation to God's will, accepting each moment with the expectation that God might be breaking through to you.
Knock—Meditate on 1 Peter 5:6–9.
Humble yourselves therefore under the mighty hand of God, that in due time he may exalt you. Cast all your anxieties on him, for he cares about you. Be sober, be watchful. Your adversary the devil prowls around like a roaring lion, seeking some one to devour. Resist him, firm in your faith, knowing that the same experience of suffering is required of your brotherhood throughout the world.
Think about the experiences of Peter in the Gospels and the Acts of the Apostles and the words that he writes here. What lesson do they convey? How might the devil be seeking to devour you in your attempts to follow Christ?
Transform Your Life—Make an amendment to live humbly. Cast all of your hopes and anxieties on the Lord. Realize that following Jesus means living a life of trust not in your way but in God's way, the way of the cross.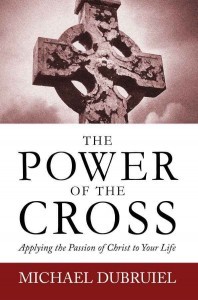 The author of "The Power of the Cross: Applying the Passion of Christ in Your Life", Michael Dubriuel, passed away in 2009.  His wife, author Amy Welborn, has made his book available as a free e-book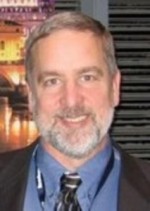 ! We HIGHLY encourage you to download this exceptional work!
"The Power of the Cross" is available as a free e-book here
Check out more at the Discerning Hearts' Michael Dubruiel page