Podcast: Play in new window | Download (Duration: 2:10 — 1.6MB) | Embed
Subscribe: Apple Podcasts | Google Podcasts | Spotify | Amazon Music | Android | Pandora | iHeartRadio | JioSaavn | Podchaser | Gaana | Podcast Index | Email | TuneIn | Deezer | Anghami | RSS | More
The Cross of Christ Restores. . .Obedience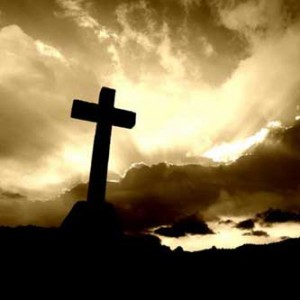 Steps to Take as You Follow Christ
Ask—Am I obedient to the commands of Jesus?
Seek—To be open to God. Receive the Eucharist and ask God to enrich you with his Body and Blood, enabling you to be an obedient son or daughter, abiding in Christ.
Knock—Meditate on 1 John 2:3–6.
We can be sure that we know God only by keeping his commandments. Anyone who says, 'I know him', and does not keep his commandments, is a liar, refusing to admit the truth. But when anyone does obey what he has said, God's love comes to perfection in him. We can be sure that we are in God only when the one who claims to be living in him is living the same kind of life as Christ lived.
How well do we know him? How much of our disobedience is due to our own ignorance of Christ? Are we disobedient children because we do not really believe that the Father loves us, and wants what is best for us?
Transform Your Life—Accept the transfusion of life that is the Eucharist, an exchange of our sin-tainted, mortal flesh for the immortality of the God-Man. Live the Eucharist realizing that Christ remains in you. When you are tempted, call upon the presence of Christ to empower you to be obedient.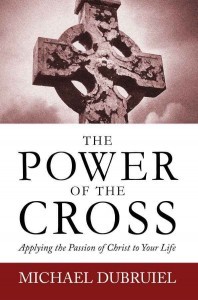 The author of The Power of the Cross: Applying the Passion of Christ in Your Life, Michael Dubriuel, passed away in 2009.  His wife, author Amy Welborn, has made his book available as a free e-book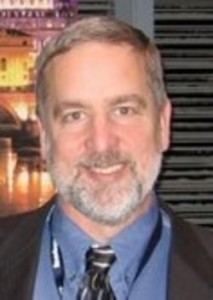 ! We HIGHLY encourage you to download this exceptional work.
The Power of the Cross is now available as a free e-book,
check out more information by going here
Check out more at the Discerning Hearts' Michael Dubruiel page
Excerpt from THE JERUSALEM BIBLE, copyright (c) 1966 by Darton, Longman & Todd, Ltd. and Doubleday, a division of Penguin Random House, Inc. Reprinted by Permission.