Podcast: Play in new window | Download (Duration: 1:58 — 1.5MB) | Embed
Subscribe: Apple Podcasts | Google Podcasts | Spotify | Amazon Music | Android | Pandora | iHeartRadio | JioSaavn | Podchaser | Gaana | Podcast Index | Email | TuneIn | Deezer | Anghami | RSS | More
The Cross of Christ Restores. . .The Image of God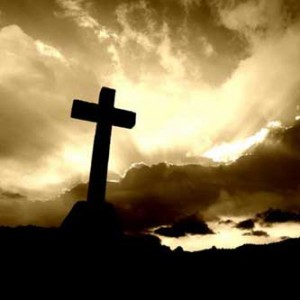 Steps to Take as You Follow Christ
Ask—What can make me more like Christ in his humility?
Seek—Ask God to reveal to you his purpose for your life. When you do not feel accepted by others, look to the rejection that Jesus endured on the cross and unite your suffering to his.
Knock—Meditate on Numbers 21:8–9.
The Lord answered him, 'Make a fiery serpent and put it on a standard. If anyone is bitten and looks at it, he shall live.' So Moses fashioned a bronze serpent which he put on a standard, and if anyone was bitten by a serpent, he looked at the bronze serpent and lived.
Imagine the people being bitten by serpents, then being healed by staring at the serpent on the pole (which is still the symbol for the medical profession). What do you think healed the people?
Transform Your Life—Learn the acceptance of God. Confess your sins and anything that you think makes you unacceptable to God. Learn to love your physical imperfections and to help others accept theirs and yours.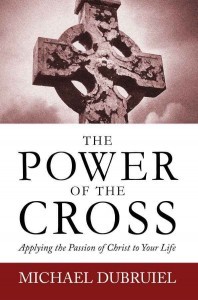 The author of The Power of the Cross: Applying the Passion of Christ in Your Life, Michael Dubriuel, passed away in 2009.  His wife, author Amy Welborn, has made his book available as a free e-book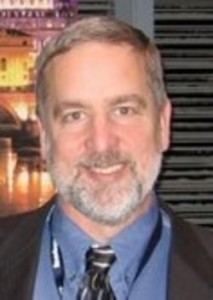 ! We HIGHLY encourage you to download this exceptional work.
The Power of the Cross is now available as a free e-book,
check out more information by going here
Check out more at the Discerning Hearts' Michael Dubruiel page
Excerpt from THE JERUSALEM BIBLE, copyright (c) 1966 by Darton, Longman & Todd, Ltd. and Doubleday, a division of Penguin Random House, Inc. Reprinted by Permission.