Podcast: Play in new window | Download (Duration: 16:59 — 11.7MB) | Embed
Subscribe: Google Podcasts | Spotify | Amazon Music | Android | Pandora | iHeartRadio | Stitcher | Podchaser | Podcast Index | Email | TuneIn | RSS | More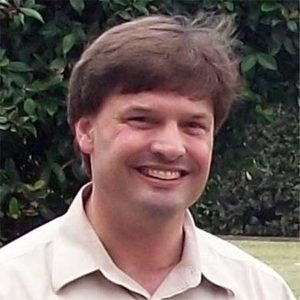 In this episode, we discuss Day 9 and the journey to Jerusalem!
Make your way through the Holy Land to experience Him, follow in His footsteps, and see Him in the works He performed – your footsteps will become His. Celebrate votive Masses in the very places where these miraculous gifts became pages in the Gospel. See where He was back then, and feel how He is still there today!
Places we will visit:
Holy Land · The Negev · Ein Gedi · Jordan · Jericho · Nazareth · Mount Carmel · Stella Maris · Muhraka ·Carmelites · Tabor · Cana · Capharnahum · Mount of Beatitudes · Tabgha · Jerusalem · Bethlehem · Temple Mount · Mt. of Olives · Gallicantu · Via Dolorosa · Mt. Zion · Emmaus
In this episode:
Sunday, May 31 | Early Mass at the Holy Sepulcher or with the Greek Catholic Patricarcate – Temple Mount – Mt. of Olives – Gallicantu – Via Dolorosa
Start the day walking through the Old City, towards the Temple area, where Jesus used to preach (Jn7:15) and where many episodes from the Bible took place (Lk2:22). Visit the Temple Mount. Time of teaching with Father. The coach will pick us up at the Lion gate. We will drive to the Mount of Olives (Mt21). Visit the Dominus Flevit Church, where Christ wept over Jerusalem (Mt23:37). Onwards to Gethsemane reliving the descent of Mount of Olives of the Palm Sunday. We will view the ancient Olive trees in the Garden of Gethsemane (Mt26:36) and visit the Church of All Nations which houses the Rock of the Agony of Christ on Holy Thursday. In this Church is a beautiful mosaic donated by the United States. The coach will drive above the Kidron Valley and bring us to the Zion Gate for Lunch in the Armenian Quarter. After lunch, we will head towards the house of the High Priest Caiaphas (Church of St. Peter in Gallicantu). This Church commemorates where Jesus was examined and eventually imprisoned before the Council in Jerusalem. It also commemorates Peter's Denial of Christ (John 18:15 – 18). We will take a time of prayer in the cistern that served as prison. Late afternoon, the bus will drive us to the Lion Gate, for the Way of the Cross. Relive the way of the Cross. We will start at the site of the Antonia Fortress where Christ was tried and condemned to death. Proceed along the Via Dolorosa praying the Stations of the Cross – ending at the Basilica of the Holy Sepulcher, built over the site of the Crucifixion and the Tomb of Our Lord. Return to our accommodations for dinner and then make our way to the private Garden of Gethsemane for a special Holy Hour of Adoration.
A few words:
Dear Pilgrim, I invite you prayerfully to discern joining me in undertaking a once in a lifetime journey with a remarkable woman of faith, Sr. Magdalit of the Community of the Beatitudes. Her years of lived experience in Israel and leading pilgrimages throughout the Holy Land will avail us of unique opportunities for prayer, spiritual teaching, and fellowship. Together, we hope to lead you into a new encounter with the great mysteries of our faith and a renewal of your devotion to the Lord. Our eyes will see and our hands will touch the great marvels that live among the people and in the sacred geography on which God was born, walked, died and rose. I hope that the Lord calls you to join us.
In Christ,
Dr. Anthony Lilles