Podcast: Play in new window | Download (Duration: 34:33 — 23.8MB) | Embed
Subscribe: Apple Podcasts | Google Podcasts | Spotify | Amazon Music | Android | Pandora | iHeartRadio | JioSaavn | Podchaser | Gaana | Podcast Index | Email | TuneIn | Deezer | Anghami | RSS | More
The Complete Conversion Grace – The Letters of St. Therese of Lisieux with Fr. Timothy Gallagher
In this conversation, Fr. Gallagher continues his reflection on "the little way" and then discusses the Christmas moment that St. Therese described as her "complete conversion" moment.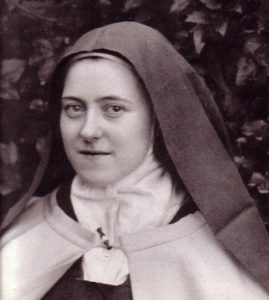 Here are some of the various texts Fr. Gallagher refers to in this episode:
The Letters of St. Therese of Lisieux, Vol. I: 1877-1890 (Critical edition of the complete works of Saint Thérèse of Lisieux)
Letters of St. Therese of Lisieux, Vol. II
It was December 25, 1886, that I received the grace of leaving my childhood, in a [5]word, the grace of my complete conversion. We had come back from Midnight Mass where I had the happiness of receiving the strong and powerful God. Upon arriving at Les Buissonnets, I used to love to take my shoes from the chimney corner and examine the presents in them; this old custom had given us so much joy in our youth that Céline wanted to continue treating me as a baby since I was the youngest in the family. Papa [10]had always loved to see my happiness and listen to my cries of delight as I drew each surprise from the magic shoes, and my dear King's gaiety increased my own happiness very much. However, Jesus desired to show me that I was to give up the defects of my childhood and so He withdrew its innocent pleasures. He permitted Papa, tired out after the Midnight Mass, to experience annoyance when seeing my shoes at the fireplace, and that he speak [15]those words which pierced my heart: "Well, fortunately, this will be the last year!" I was going upstairs, at the time, to remove my hat, and Céline, knowing how sensitive I was and seeing the tears already glistening in my eyes, wanted to cry too, for she loved me very much and understood my grief. She said, "Oh, Thérèse, don't go downstairs; it would cause you too much grief to look [20]at your slippers right now!" But Thérèse was no longer the same; Jesus had changed her heart! Forcing back my tears, I descended the stairs rapidly; controlling the poundings of my heart, I took my slippers and placed them in front of Papa, and withdrew all the objects joyfully. I had the happy appearance of a Queen. Having regained his own cheerfulness, Papa was laughing; Céline believed it was all a dream! Fortunately, it was a sweet reality; Thérèse had discovered once again the strength of soul which she had lost at the age of four and a half, and she was to preserve it forever! [45v°]

On that night of light began the third period of my life, the most beautiful and the most filled with graces from heaven. The work I had been unable to do in ten years was done by Jesus in one instant, contenting himself with my good will which was never lacking.
Foley OCD, Marc. Story of a Soul The Autobiography of St. Thérèse of Lisieux Study Edition (pp. 152-153). ICS Publications. Kindle Edition.
---
Father Timothy M. Gallagher, O.M.V., was ordained in 1979 as a member of the Oblates of the Virgin Mary, a religious community dedicated to retreats and spiritual formation according to the Spiritual Exercises of St. Ignatius.  Fr. Gallagher is featured on the EWTN series "Living the Discerning Life:  The Spiritual Teachings of St. Ignatius of Loyola". For more information on how to obtain copies of Fr. Gallaghers's various books and audio which are available for purchase, please visit  his  website:   frtimothygallagher.org