Podcast: Play in new window | Download (Duration: 41:56 — 28.9MB) | Embed
Subscribe: Apple Podcasts | Google Podcasts | Spotify | Amazon Music | Android | Pandora | iHeartRadio | JioSaavn | Podchaser | Gaana | Podcast Index | Email | TuneIn | Deezer | Anghami | RSS | More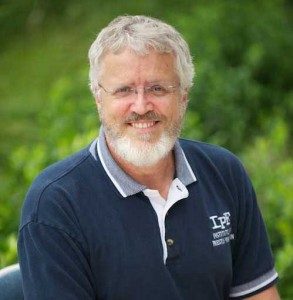 In this compelling conversation with Deacon James Keating, a spiritual master of the highest order, we discuss those things that block us from having a closer relationship with God. We also discuss the importance of making time for Lectio Divina, living in the liturgy of the Church, and the danger of letting prayer become too complex.
Abiding in Christ: Staying with God in a Busy World is a wonderful how-to-pray resource. This book helps readers to find a quiet space wherein they can be present to God and offers suggestions of how they can be more open to God's movement within them. We highly recommend this book to those souls seeking a deeper relationship with God.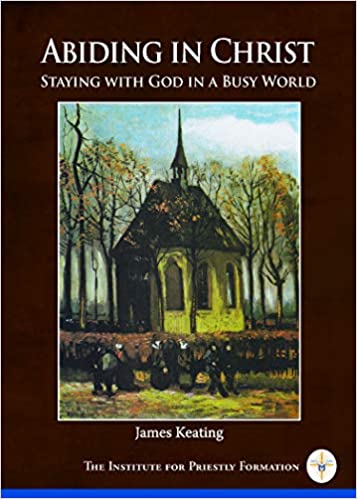 You can find the book here
Here are excerpts from our conversation in the podcast –
Sin, to some extent, possesses us, usually at the level of pleasure. Even if you think about the sin of anger, it always seems like it's mayhem, but it's actually pleasurable. People get a rush out of being angry. They get a rush out of being greedy. There's a pleasure in sloth, in daydreaming, in fantasizing, in not doing the duty or the work we're supposed to do right in front of us. There's a pleasure in sloth.

And so that pleasure is the glue, the adhesive that keeps us in love with our sins. And that's what God is alwaying fighting. He's trying to displace that false love that we have set up by the way of pleasure.  God knows that pleasure is not the deepest reality of existence. And so he's not going to play the game back and like trump the pleasure of sin. He is going to attract us away from the pleasure of sin, by the beauty of truth.

As Joseph Ratizinger used to say, "The face of God, is the beauty of God's face." What's that mean? That means that the truth, the radiance of truth will eventually win us over even against the strong undertow of sin's pleasure. If we give him a chance, spend time with him, open our hearts to be affected by him, then over time, this beauty of his own face, the truth of who God is will move us away from the immediacy, the gratification of the pleasure that's hiding within all of our sins. And that's what salvation is. Salvation is finally surrendering to truth and its beauty over and against the fleeting pleasure of self-involvement
also
The liturgy is your participation in being loved and loving back. Catechesisis not learning in a classroom style. It's learning how to pray. If we don't learn how to pray, we won't even be interested in the catechism. Why would you be interested in the catechism if you don't know the person whose voluminous beauty fills the catechism? Why would you want to open that book?

The Catechism at its heart is learning how to be with Him, to receive Him. And then your intellect is a flame to want to know Him. We do it backwards. We've always done it backwards. I don't know for how long, but since my birth, we've done it backwards. Reducing the mystery to academics. And that's inherently boring because to study anybody you don't know, to study anyone that you have no motivation to learn about, is boredom. So we have to let them be burned by the fire first. This is why to some extent, parishes have to be remodeled. Maybe God is doing this by making our parishes so much smaller.

People are leaving. They're not saying this. They're leaving because they're bored. They're leaving because they haven't encountered. They're leaving because they don't know God. And they're looking for God, but maybe we have to make our parishes more like retreat centers than some type of bureaucratic paperwork center where you go through and get certified to receive this sacrament or that sacrament. It has to be more of a retreat encounter so that people will want to know God because they've met to God.