"For Greater Glory: The True Story of  Cristiada The Cristero War and Mexico's Struggle for Religious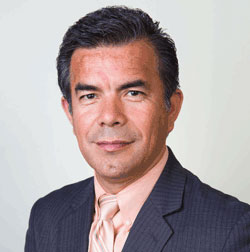 Freedom" is meant as a companion book to the film of the same name, but it truly be considered a stand alone in its own right.  Ruben Quezada does a fine job of outlining a horrific persecution which occurred just south of our border a little over 80 years ago, yet many of us know little or nothing about.  The Mexican government brutally killed men, women and children in an attempt to snuff out the life of the Roman Catholic Church in Mexico in the 1920's.  Bishops and priests were martyred, Churches descrated, along many other atrocities. "Vivo Christo Rey" became the prayer triumphantly proclaimed by the Church Militant…this the story of their fight for religious freedom
Podcast: Play in new window | Download (Duration: 28:57 — 26.5MB) | Embed
Subscribe: Apple Podcasts | Google Podcasts | Spotify | Amazon Music | Android | Pandora | iHeartRadio | JioSaavn | Podchaser | Gaana | Podcast Index | Email | TuneIn | Deezer | Anghami | RSS | More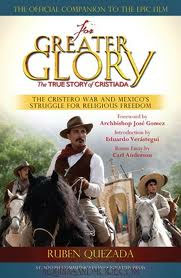 You can find the book here
"For Greater Glory is a top-flight production whose message of the importance of religious freedom has particular resonance for us today."
— Most Reverend José Gomez, Archbishop of Los Angeles
"For Greater Glory is 'must-see' viewing for all those who care about faith and liberty today."
— Carl Anderson, Supreme Knight, Knights of Columbus
As you read you'll discover:
• Who were the Cristeros?
• What drove the Mexican government to ruthlessly persecute Catholics?
• Can a priest "wage war"
• What role did groups like the Knights of Columbus play in this armed resistance?
• Why did thousands of Catholics – priests, religious, lay people – willingly give their lives in the Cristiada?
• What role did the U.S. play in ending this bitter conflict?
• What did the Pope do to support the Church in Mexico?
• Which characters in the movie went on to become Catholic saints and blesseds in real life?
• Why is this dramatic episode of history so little known today?
• What is the lesson of the Cristiada for those struggling for religious freedom today?