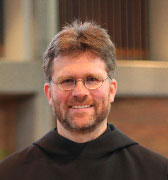 Episode 14 – The Holy Rule of St. Benedict: A Spiritual Path for Today's World with Fr. Mauritius Wilde O.S.B., PhD.
In place of idealistic spirituality…acknowledging one's needs
Podcast: Play in new window | Download (Duration: 27:43 — 25.4MB) | Embed
Subscribe: Google Podcasts | Spotify | Amazon Music | Android | Pandora | iHeartRadio | Stitcher | Podchaser | Podcast Index | Email | TuneIn | RSS | More
From the
Holy Rule of St. Benedict:
CHAPTER VIII

Of the Divine Office during the Night

Making due allowance for circumstances, the brethren will rise during the winter season, that is, from the calends of November till Easter, at the eighth hour of the night; so that, having rested till a little after midnight, they may rise refreshed. The time, however, which remains over after the night office (Matins) will be employed in study by those of the brethren who still have some parts of the psalms and the lessons to learn.

But from Easter to the aforesaid calends, let the hour for celebrating the night office (Matins) be so arranged, that after a very short interval, during which the brethren may go out for the necessities of nature, the morning office (Lauds), which is to be said at the break of day, may follow presently.
Father Mauritius Wilde, OSB, Ph.D., did his philosophical, theological and doctoral studies in Europe. He is the author of several books and directs retreats regularly. He serves as Prior of our monastery in Schuyler.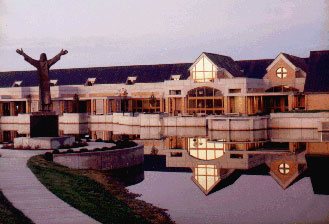 For more information about the ministry of the the Missionary Benedictines of Christ the King Priory in Schuyler, Nebraska visit here: