Podcast: Play in new window | Download (Duration: 27:30 — 18.9MB) | Embed
Subscribe: Apple Podcasts | Google Podcasts | Spotify | Amazon Music | Android | Pandora | iHeartRadio | Stitcher | JioSaavn | Podchaser | Gaana | Podcast Index | Email | TuneIn | Deezer | Anghami | RSS | More
With Dr. Adrian Walker, we reflect on various aspects of Adrienne's insight on obedience to the Father's will and the relationship with the Son.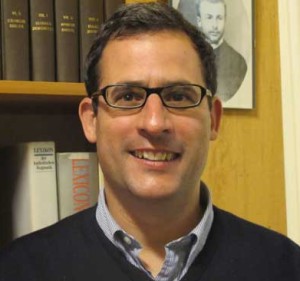 Creation Ordered toward the Son and Hope
The entire world was created by the Father with a view to the Son; the Father who creates thus shows his love for the Son. As it comes forth fresh and new from the hand of God, the world is pure and free. However, Adam misused his freedom and alienated himself from God, and creation was dragged into this estrangement. Mankind struggles for its place between subjective alienation from God and its enduring objective meaning as created for the Son. Even after the appearance of Christ on earth, this conflict remains within man. In fact, now that the demand of God has been revealed, it becomes greater. The Word of God has issued forth; but man does not want to encounter God, because he is afraid that he would have to do what he does not want to do; namely, he would have to decide to conform himself to his original purpose. So he prefers to forego knowledge.

Of course, many evade this only from ignorance or partial knowledge. They have heard that there is a God who has spoken, who presented himself as a God of Love, but who places great demands on men. In both respects, this God opens the meaning of existence beyond finitude. Men shrink back before such a God. They long for a religion that does not call into question earthly values and proportions. Thus there arises a sort of contest between the voice of man, which grows louder and louder in order to drown out God, and the voice of God, which maintains its divine volume. The more man wants to decide for himself about his destiny, and thus also about his past and future, the more he falls prey to the limitations of life on earth, the more everything becomes smaller for him. He pushes greatness to the side as absurd. Man would prefer anything rather than to appear absurd. And if he himself has so little knowledge of God, those who come after will know even less.

And yet there are moments, whether he wants them or not, when he is placed before things beyond his ken and his competence because they seem to come from another world. He denies them, but they still suddenly make their presence known. And because things are created as ordered to the Son of God, this voice from beyond can also resound from a thing, an event, an illumination—from something that is almost nothing but is nonetheless something. It has meaning as something created for God,and precisely now it seeks to unveil this meaning. It is not about ''God in all things'' but rather ''all things pointing toward God, pointing toward Christ'', about all things as signposts. Man truly needs countless signposts in order to recognize the path, indeed, even to suspect that the path leads in this direction. And yet it is a path that determines the world. It is, however, directed against the state of the world as the active is against the passive, as life is against death, as obedience and love are against abuse and guilt. The ordering of all things to the Son is a powerful and permanent reality that cannot be denied. It can appear hard, sharp-edged, and merciless. Man must reconcile himself to its unalterability; he cannot break this boulder. It is the primary rock of earthly existence, indeed, of the creative power of God. The path of obedience was traced even before man appeared in the world. There are countless points of entry to this path.
Adrienne Von Speyr, Man Before God(San Francisco: Ignatius Press, 2009), 97-98.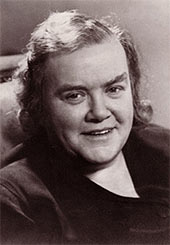 Adrienne von Speyr was a Swiss convert, mystic, wife, medical doctor and author of over 60 books on spirituality and theology. She's inspired countless souls around the world to deepen their mission of prayer and compassion. She entered the Catholic Church under the direction of the great theologian, Hans Urs von Balthasar. In the years that would follow, they would co-found the secular institute, the Community of St. John.
Adrian Walker is an editor of the journal Communio, an International Catholic Review, who received his doctorate in philosophy at the Pontifical Gregorian University in Rome. Dr. Walker has served as a translator for the English edition of Pope Benedict XVI's, " Jesus of Nazareth", as well as numerous other theological works, including those of Hans Urs von Balthasar and Adrienne von Speyr.
Our series recorded at "Casa Balthasar",  a house of discernment for men located in Rome, Italy. The Casa was founded in 1990 by a group of friends and is directed by Rev. Jacques Servais, S.J.; Joseph Ratzinger (Pope Benedict XVI) has been closely associated with the Casa Balthasar from the very beginning as it's Cardinal Protector.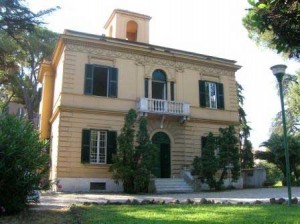 Many of Adrienne von Speyr's books can found through Ignatius Press