Podcast: Play in new window | Download (Duration: 35:00 — 24.1MB) | Embed
Subscribe: Google Podcasts | Spotify | Amazon Music | Android | Pandora | iHeartRadio | Stitcher | Podchaser | Podcast Index | Email | TuneIn | RSS | More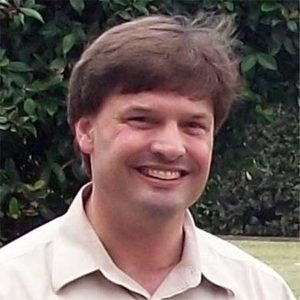 Join Dr. Anthony Lilles and Kris McGregor as they offer a type of "online retreat" based on the spiritual work Heart of the World written by Fr. Hans Urs von Balthasar.
In third "conference" talk, Dr. Lilles reflects upon "Jailhouse and Cocoon"
Here is the excerpt that is read in the conference:
YOU ARE IN PRISON and I am in prison. I know, Lord, that you are in your prison for my sake and that you remain in yours only because I remain in mine. Both of them belong together; both are one and the same dungeon. If you could succeed in freeing me from my confinement, you too would be free. The dividing wall between us would topple and we would – both enjoy the same freedom. I, too, could perhaps free you by freeing myself, and in this case as well we would both be freed. But that's just it! This is precisely what you can't do and what I myself can't do.

I know your secret; you want to share my destiny. But I am deeply buried within myself and I cannot burst open the gates to this hell. You thought it would be easier for two, and you offered to help me. You buried yourself in my cave. But, because my solitude is lonely, yours also became lonely. And now we wait one for the other, separated by this wall. I well know that the fault lies with me, and not at all with you. You have done everything that was possible. you have suffered, made atonement in my place, paid for everything in advance, down to the last drop, But there is one th1ng you can't do, and this is something I can't do either. I should . . . but I cannot. I should want to, but I don't. I wish I could want to but I don't want to want to. How do things stand' then? How can this be? I don't understand it. They say you blotted out sin and made atonement for it. They say you effaced sin, not just covered it over, and that henceforth it no longer exists in the eyes of God. And yet sin is precisely this: that I do not want what God wants. And I can't see how this opposition on my part could be broken. I can't see how this prison wall which holds me captive could be pierced through.

Do you know what I mean, Lord? It isn't easy to explain this to you. For I myself don't know exactly how it occurs, how all of this fits together. When I reflect upon it, it's like knotted briars and my soul gets trapped in them. My soul is like the young lamb that wandered off among the thorns. I'll try to tell you how it happened.
Hans Urs von Balthasar, Heart of the World (San Francisco: Ignatius Press, 1979), 133-134.
---
Here is the link to the Jesus, You Take Over prayer that Dr. Lilles mentions in the conference.
---
Though having the "Heart of the World" mentioned in this "retreat" is not necessary, we would encourage you at some to purchase this outstanding spiritual classic.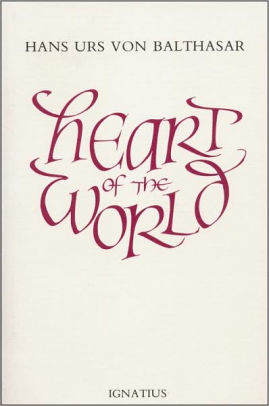 You find the book here
From the book description:
A great Catholic theologian speaks from the heart about the Heart of Christ, in a profound and lyrical meditation on Our Lord's love for his Bride the Church.

Avid readers of Hans Urs von Balthasar often describe Heart of the World as a "surprise". The "pure serenity of a volcano under snow" readers usually find in Balthasar, as translator Erasmo Leiva puts it, gives way to "the poet-theologian" who dares to "bare his own heart". The sult is what can only be described as lyrical, even  intimate spiritual reflections.

"Heart of the World", the  translator continues,  "deserves a place next to
the Imitation of Christ. Especially in the passages  where Christ speaks to  the  soul,  Father  von Balthasar shows  himself a worthy successor of
Thomas a Kempis. Both works combine an intense personal piety with
a precise awareness of the believer's position as child and servant of Christ's Church…. For Balthasar, as for Kempis and all genuine Chris­ tians, the saint is first and foremost the one who renders constant thanks for having been loved."

Heart of the World is a profound and theologically rich reflection on the
Heart of God.
---
Anthony Lilles, S.T.D. is the St. Patrick's Seminary & University in Menlo Park, CA.  He has served the Church and assisted in the formation of clergy since 1994, and now previously served in the Archdiocese of Los Angeles as Academic Dean of St. John's Seminary, associate professor of theology and Academic Advisor of Juan Diego House. The son of a California farmer, married with young adult children, he holds a BA in theology from the Franciscan University of Steubenville with both the ecclesiastical licentiate and doctorate in spiritual theology from the Pontifical University of Saint Thomas Aquinas in Rome (the Angelicum). He was a founding faculty member of Saint John Vianney Seminary in Denver where he also served as academic dean, department chair, director of liturgy and coordinator of spiritual formation for the permanent deacon program. He has recently published Hidden Mountain Secret Garden, Omaha: Discerning Hearts (2012)