Podcast: Play in new window | Download (Duration: 48:08 — 33.4MB) | Embed
Subscribe: Google Podcasts | Spotify | Amazon Music | Android | Pandora | iHeartRadio | Stitcher | Podchaser | Podcast Index | Email | TuneIn | RSS | More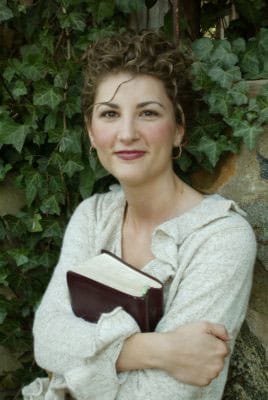 "But if they confess their iniquity and the iniquity of their fathers in their treachery which they committed against me, and also in walking contrary to me . . . then I will remember my covenant with Jacob, and I will remember my covenant with Isaac and my covenant with Abraham, and I will remember the land" (Baruch 1:40-42).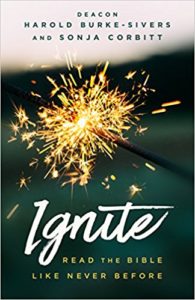 Out now! My newest book with Deacon Harold Burke-Sivers: Ignite, Read the Bible Like Never Before. Get a preview of the introduction and first chapter here. 
Here's the private Facebook discussion page for the Healing the Father Woundseries, if you want to join in the conversation with a little more privacy, as I do.
JPII's Encyclical Letter, Dives in Misericordia, on God as Father
REFERENCES
Exodus 20:5-6, Thou shall not bow down to them or serve them; for I the LORD your God am a jealous God, visiting the iniquity of the fathers upon the children to the third and the fourth generation of those who hate me, but showing steadfast love to thousands of those who love me and keep my commandments.
Deuteronomy 7:9, His love is extended to a thousand generations.
Lamentations 5: 7, Our forefathers have sinned and are now dead, and we bear their punishment.
John 9:3, Jesus condemns the common Jewish teaching that ancestral sin is the universal explanation for suffering.
Romans 8:15, For you did not receive a spirit of slavery to fall back into fear, but you received the Spirit of adoption, by whom we cry out, "Abba, Father!"
LOVE the Word™ is a Bible study method based on Mary's own practice: lectio without the Latin. This week's LOVE the Word™ exercise is according to a Augustinian* personality approach.
Listen (Receive the Word.)
"[A] thorn was given me in the flesh, a messenger of Satan, to harass me, to keep me from being too elated. Three times I besought the Lord about this, that it should leave me; but he said to me, 'My grace is sufficient for you, for my power is made perfect in weakness.' I will all the more gladly boast of my weaknesses, that the power of Christ may rest upon me. For the sake of Christ, then, I am content with weaknesses, insults, hardships, persecutions, and calamities; for when I am weak, then I am strong" (2 Cor 12:7-10).
Observe (Connect the passage to recent events.)
After hearing this week's show and working through the action items (above), what do you consider the "thorn" in your side? Have you asked God to miraculously remove it? How do Jesus' example and this passage illustrate the way God can turn "thorns" into a crown for us? What is your responsibility in this process, according to the passage?
Verbalize (Pray about your thoughts and emotions.)
In your journal or on your journal page (get a free page to the right), write down your thoughts and feelings about these verses, as they relate to your thorn(s). What is the Holy Spirit saying to you through the mystery of Jesus' Crowning with Thorns?
Entrust (May it be done to me according to your word!)
Abba, Father, show me how your grace is meant to be sufficient in my weakness.
Visit here for more on Sonja's "LOVE the Word" journal
*LOVE the Word™ exercises vary weekly according to the four personalities, or "prayer forms," explored in Prayer and Temperament, by Chester Michael and Marie Norrisey: Ignatian, Augustinian, Franciscan, and Thomistic. These prayer forms correspond to the Myers-Briggs personality types.
Sonja refers to this particular video by Dr. Candace in her podcast