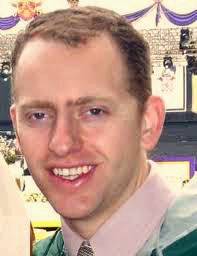 Sacramentals
In the minds of non-Catholics, Catholicism often conjures images of Catholic stuff: candles, crucifixes, rosaries, statues, holy water, oils,
and the like.  These are called sacramentals—not to be confused with the seven sacraments, they are material items that the Lord uses as conduits of his blessing.
Because of our belief in sacramentals, Catholics have sometimes been accused of practicing magic.  But magic is the pagan or new age belief that an object has power in and of itself.  Sacramentals are the Christian belief that the living and true God uses His creation as instruments of grace and healing.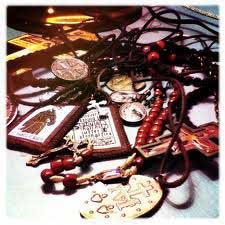 Sacramentals appear all throughout the Scriptures.  James speaks of anointing with oil.1 Acts of the Apostles tells us that Paul's handkerchiefs brought healing power to those they touched.2In the Old Testament, Elisha's bones were used to bring a dead man back to life.3
And of course the Gospels portray Our Lord himself often using water, mud or even his own spit to perform mighty works of healing and cleansing, a power which Jesus passed on to his priests to be continued to this day.4  Sacramentals are neither magic nor make believe, but powerful weapons to be utilized in our spiritual journeys.
1 –  Js. 5:14
2 –  Acts 19:11-12
3 –  2 Kgs. 13:21
4 –  cf. Mt. 10:7-8; Lk. 10:18-20; Jn. 20:21-23, etc.