Podcast: Play in new window | Download (Duration: 31:44 — 21.8MB) | Embed
Subscribe: Apple Podcasts | Google Podcasts | Spotify | Amazon Music | Android | Pandora | iHeartRadio | Stitcher | JioSaavn | Podchaser | Gaana | Podcast Index | Email | TuneIn | Deezer | Anghami | RSS | More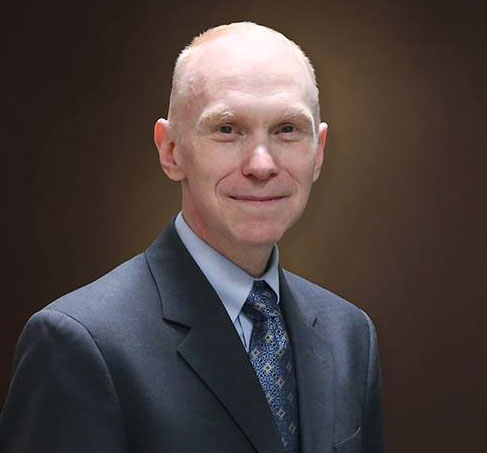 Dr. Matthew Bunson discusses the life, times and teachings of St. Bernard of Clairvaux pt 2
Born: 
1090, Fontaine-lès-Dijon, France
Died: 
August 20, 1153, Clairvaux Abbey, France
Books: 
Two-Fold Knowledge
For more on St. Bernard of Clairvaux 
and his teachings
I would now like to reflect on only two of the main aspects of Bernard's rich doctrine: they concern Jesus Christ and Mary Most Holy, his Mother. His concern for the Christian's intimate and vital participation in God's love in Jesus Christ brings no new guidelines to the scientific status of theology. However, in a more decisive manner than ever, the Abbot of Clairvaux embodies the theologian, the contemplative and the mystic. Jesus alone Bernard insists in the face of the complex dialectical reasoning of his time Jesus alone is "honey in the mouth, song to the ear, jubilation in the heart (mel in ore, in aure melos, in corde iubilum)". The title Doctor Mellifluus, attributed to Bernard by tradition, stems precisely from this; indeed, his praise of Jesus Christ "flowed like honey". In the extenuating battles between Nominalists and Realists two philosophical currents of the time the Abbot of Clairvaux never tired of repeating that only one name counts, that of Jesus of Nazareth. "All food of the soul is dry", he professed, "unless it is moistened with this oil; insipid, unless it is seasoned with this salt. What you write has no savour for me unless I have read Jesus in it" (In Canticum Sermones XV, 6: PL 183, 847). For Bernard, in fact, true knowledge of God consisted in a personal, profound experience of Jesus Christ and of his love. And, dear brothers and sisters, this is true for every Christian: faith is first and foremost a personal, intimate encounter with Jesus, it is having an experience of his closeness, his friendship and his love. It is in this way that we learn to know him ever better, to love him and to follow him more and more. May this happen to each one of us!

In another famous Sermon on the Sunday in the Octave of the Assumption the Holy Abbot described with passionate words Mary's intimate participation in the redeeming sacrifice of her Son. "O Blessed Mother", he exclaimed, "a sword has truly pierced your soul!… So deeply has the violence of pain pierced your soul, that we may rightly call you more than a martyr for in you participation in the passion of the Son by far surpasses in intensity the physical sufferings of martyrdom" (14: PL 183, 437-438). Bernard had no doubts: "per Mariam ad Iesum", through Mary we are led to Jesus. He testifies clearly to Mary's subordination to Jesus, in accordance with the foundation of traditional Mariology. Yet the text of the Sermone also documents the Virgin's privileged place in the economy of salvation, subsequent to the Mother's most particular participation (compassio) in the sacrifice of the Son. It is not for nothing that a century and a half after Bernard's death, Dante Alighieri, in the last canticle of the Divine Comedy, was to put on the lips of the Doctor Mellifluus the sublime prayer to Mary: "Virgin Mother, daughter of your own Son, / humble and exalted more than any creature, / fixed term of the eternal counsel" (Paradise XXXIII, vv. 1 ff.).

These reflections, characteristic of a person in love with Jesus and Mary as was Bernard, are still a salutary stimulus not only to theologians but to all believers. Some claim to have solved the fundamental questions on God, on man and on the world with the power of reason alone. St Bernard, on the other hand, solidly founded on the Bible and on the Fathers of the Church, reminds us that without a profound faith in God, nourished by prayer and contemplation, by an intimate relationship with the Lord, our reflections on the divine mysteries risk becoming an empty intellectual exercise and losing their credibility. Theology refers us back to the "knowledge of the Saints", to their intuition of the mysteries of the living God and to their wisdom, a gift of the Holy Spirit, which become a reference point for theological thought. Together with Bernard of Clairvaux, we too must recognize that man seeks God better and finds him more easily "in prayer than in discussion". In the end, the truest figure of a theologian and of every evangelizer remains the Apostle John who laid his head on the Teacher's breast.

I would like to conclude these reflections on St Bernard with the invocations to Mary that we read in one of his beautiful homilies. "In danger, in distress, in uncertainty", he says, "think of Mary, call upon Mary. She never leaves your lips, she never departs from your heart; and so that you may obtain the help of her prayers, never forget the example of her life. If you follow her, you cannot falter; if you pray to her, you cannot despair; if you think of her, you cannot err. If she sustains you, you will not stumble; if she protects you, you have nothing to fear; if she guides you, you will never flag; if she is favourable to you, you will attain your goal…" (Hom. II super Missus est, 17: PL 183, 70-71).
Dr. Matthew E. Bunson is a Register senior editor and a senior contributor to EWTN News. For the past 20 years, he has been active in the area of Catholic social communications and education, including writing, editing, and teaching on a variety of topics related to Church history, the papacy, the saints, and Catholic culture. He is faculty chair at Catholic Distance University, a senior fellow of the St. Paul Center for Biblical Theology, and the author or co-author of over 50 books including The Encyclopedia of Catholic History, The Pope Encyclopedia, We Have a Pope! Benedict XVI, The Saints Encyclopedia and best-selling biographies of St. Damien of Molokai and St. Kateri Tekakwitha.