Conference 2 – The Trinitarian Reality of Self-Giving Love /w Msgr. Esseff & Sr. Cor Immaculatum Heffernan – Discerning Hearts Online Retreat
Podcast: Play in new window | Download (Duration: 43:04 — 29.6MB) | Embed
Subscribe: Apple Podcasts | Google Podcasts | Spotify | Amazon Music | Android | Pandora | iHeartRadio | JioSaavn | Podchaser | Gaana | Podcast Index | Email | TuneIn | Deezer | Anghami | RSS | More
Retreat Directors: Monsignor John A. Esseff and Sister Cor Immaculatum Heffernan, IHM
Conference Two
God the Son, Redeemer
SALVATION can only be understood by God's redeeming love…the Divine choosing to become human, opening humankind to participation in the Divine life. – Colossians 1: 15-20
The Divine Plan – with Infinite Love, God sent Jesus to earth to take on human nature. This first step of love is so much greater than anything we ever could have imagined. Jesus, becoming human opened humankind to participation in the Divine life…those who believe in Christ believe in the divinization of human nature. – Ephesians 1: 1-10
Not until the death of Jesus was a personal relationship with God again offered to us… His death, we have life. Through Baptism we are baptized into the passion, death, and resurrection of Christ so that "we no longer live but Christ lives in us". – Galatians 2: 20-21
1216 CCC "Baptism is God's most beautiful and magnificent gift. . . .We call it gift, grace, anointing, enlightenment, garment of immortality, bath of rebirth, seal, and most precious gift. It is called gift because it is conferred on those who bring nothing of their own; grace since it is given even to the guilty; Baptism because sin is buried in the water; anointing for it is priestly and royal as are those who are anointed; enlightenment because it radiates light; clothing since it veils our shame; bath because it washes, and seal as it is our guard and the sign of God's Lordship.
10 Sacrament of Baptism
Suggested Scripture passages for personal prayer and reflection:
Colossians 1: 15-20
Galatians 2: 20-21
Ephesians 1: 1-10
---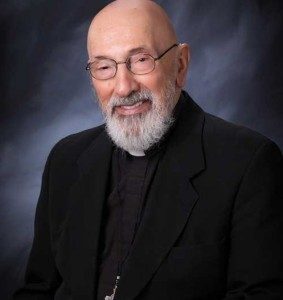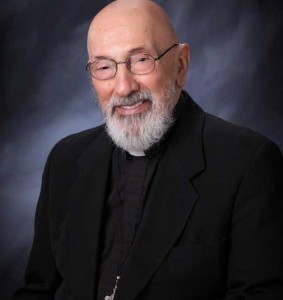 Msgr. John A. Esseff is a Roman Catholic priest in the Diocese of Scranton. He served as a retreat director and confessor to St. Teresa of Calcutta. He continues to offer direction and retreats for the sisters of the missionaries of charity.  He has lived in areas around the world, serving in the Pontifical missions, a Catholic organization established by St. Pope John Paul II to bring the Good News to the world especially to the poor. He is a founding member of the Pope Leo XIII Institute. He continues to serve as a retreat leader and director to bishops, priests and sisters and seminarians, and other religious leaders.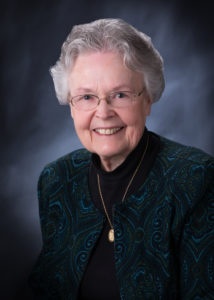 Sister Cor Immaculatum Heffernan, IHM is a member of the Sisters, Servants of the Immaculate Heart of Mary, Scranton, PA. " She holds several degrees: a Bachelor of Arts in English/Art and a Master of Science degree in Counseling, both from Marywood; a Master of Arts degree in Sculpture from the University of Notre Dame; and a Master of Fine Arts degree in Illustration from Syracuse University. Her multi-faceted life is in itself a masterpiece: she is a teacher, a mentor, and a consultant; she is a sculptor, a harpist, a calligrapher, and a creator of mosaics; she is a counselor, a spiritual director, and above all, she is a servant of God to others".