Podcast: Play in new window | Download (Duration: 26:20 — 18.2MB) | Embed
Subscribe: Apple Podcasts | Google Podcasts | Spotify | Amazon Music | Android | Pandora | iHeartRadio | JioSaavn | Podchaser | Gaana | Podcast Index | Email | TuneIn | Deezer | Anghami | RSS | More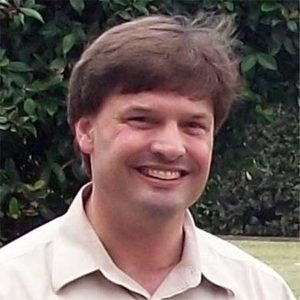 In this episode, Dr. Lilles discusses the Sixth Mansions Chapter 7 part 2 of the "Interior Castle" which covers:
DESCRIBES THE GRIEF FELT ON ACCOUNT OF THEIR SINS BY SOULS ON WHOM GOD HAS BESTOWED THE BEFORE MENTIONED FAVOURS. SHOWS THAT HOWEVER SPIRITUAL A PERSON MAY BE, IT IS A GREAT ERROR NOT TO KEEP BEFORE OUR MIND THE HUMANITY OF OUR LORD AND SAVIOUR JESUS CHRIST AND HIS SACRED PASSION AND LIFE, AS ALSO THE GLORIOUS MOTHER OF GOD AND THE SAINTS. THE BENEFITS GAINED BY SUCH A MEDITATION. THIS CHAPTER IS MOST PROFITABLE.
1. Sorrow for sin felt by souls in the Sixth Mansion. 2. How this sorrow is felt. 3. St. Teresa's grief for her past sins. 4. Such souls, centered in God, forget self-interest. 5. The remembrance of divine benefits increases contrition. 6. Meditation on our Lord's Humanity. 7. Warning against discontinuing it. 8. Christ and the saints are models. 9. Meditation of contemplatives. 10. Meditation during aridity. 11. We must search for God when we do not feel His presence. 12. Reasoning and mental prayer. 13. A form of meditation on our Lord's Life and Passion. 14. Simplicity of contemplatives' meditation. 15. Souls in every state of prayer should think of the Passion. 16. Need of the example of Christ and the saints. 17. Faith shows us our Lord as both God and Man. 18. St. Teresa's experience of meditation on the sacred Humanity. 19. Evil of giving up such meditation.
For the Discerning Hearts audio recording of the "Interior Castle" by St. Teresa of Avila  you can visit here
---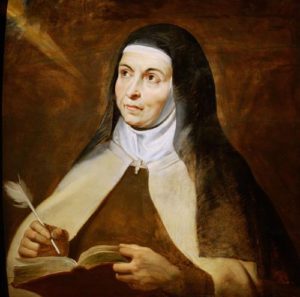 For other audio recordings of various spiritual classics you can visit the Discerning Hearts Spiritual Classics page
For other episodes in the series visit
The Discerning Hearts "The Interior Castle with Dr. Anthony Lilles"
Anthony Lilles, S.T.D. is an associate professor and the academic dean of Saint John's Seminary in Camarillo as well as the academic advisor for Juan Diego House of Priestly Formation for the Archdiocese of Los Angeles. For over twenty years he served the Church in Northern Colorado where he joined and eventually served as dean of the founding faculty of Saint John Vianney Theological Seminary in Denver. Through the years, clergy, seminarians, religious and lay faithful have benefited from his lectures and retreat conferences on the Carmelite Doctors of the Church and the writings of St. Elisabeth of the Trinity.