Podcast: Play in new window | Download (Duration: 26:25 — 18.3MB) | Embed
Subscribe: Apple Podcasts | Google Podcasts | Spotify | Amazon Music | Android | Pandora | iHeartRadio | JioSaavn | Podchaser | Gaana | Podcast Index | Email | TuneIn | Deezer | Anghami | RSS | More
Episode 7 – Bread, Wine, and the Gift of Self – A Biblical Way of Praying the Mass with Fr. Timothy Gallagher O.M.V.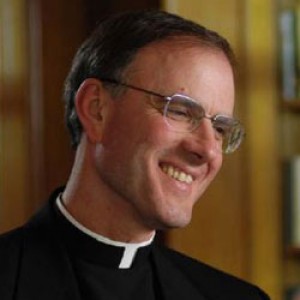 We continue our conversation with Fr. Gallagher discussing the encouragements given by Venerable Bruno Lanteri in regards to a biblical way of praying the Mass.  In this episode, Fr. Gallagher reflects on the Presentation of the Gifts (also known as the Offertory)
Take a moment and pray:
God, my loving Father, when the priest and servers prepare the altar and place the sacred vessels upon it, grant me the Heart of Jesus, our High Priest according to the order of Melchizedek.

Help me prepare to offer my life with all its joys and struggles to you as "a living sacrifice, holy and pleasing" in your sight.

Father, when the gifts are brought in procession, help me to present, with them, my life, my desire to grow closer to you, my family, my hopes, my fears, my concerns of health, the financial issues I face, and help me to offer all of this with Jesus in this Mass.

Father, when the priest says over the bread and wine, "Blessed are you, Lord God of all creation, for through your goodness we have received the bread we offer you . . . the wine we offer you . . . ," grant me a heart like that of Jesus, who offers himself in the form of bread and wine. I join the offering of my life with that of Jesus on the altar, and by your grace, I make this offering from my heart.

Father, when the priest washes his hands, I ask that you wash and cleanse me too. I ask for a heart made pure, a heart prepared to pray the Eucharistic Prayer, to live the Consecration, and to receive the Communion that will follow.

Father, when the priest says, "Pray, brothers and sisters, that my sacrifice and yours may be acceptable to God, the almighty

Father," help me to respond from my heart, "May the Lord accept the sacrifice at your hands for the praise and glory of his name, for our good, and the good of all his holy Church." Make my sacrifice, too, the offering of my life, acceptable to you.
Gallagher, Fr. Timothy; Gallagher, Fr Timothy . A Biblical Way of Praying the Mass: The Eucharistic Wisdom of Venerable Bruno Lanteri (pp. 57). EWTN Publishing Inc.. Kindle Edition.
---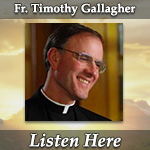 ---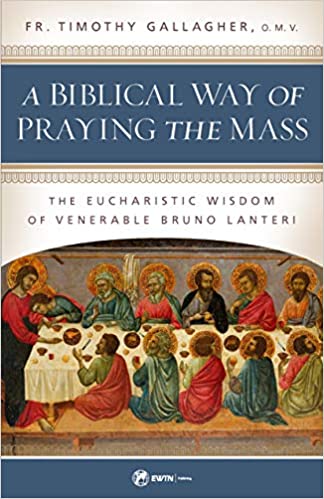 You can find A Biblical Way of Praying the Mass here
Father Timothy M. Gallagher, O.M.V., was ordained in 1979 as a member of the Oblates of the Virgin Mary, a religious community dedicated to retreats and spiritual formation according to the Spiritual Exercises of St. Ignatius.  Fr. Gallagher is featured on the EWTN series "Living the Discerning Life:  The Spiritual Teachings of St. Ignatius of Loyola." For more information on how to obtain copies of Fr. Gallaghers's various books and audio, which are available for purchase, please visit  his  website:   frtimothygallagher.org