Podcast: Play in new window | Download (Duration: 5:45 — 4.1MB) | Embed
Subscribe: Apple Podcasts | Google Podcasts | Spotify | Amazon Music | Android | Pandora | iHeartRadio | JioSaavn | Podchaser | Gaana | Podcast Index | Email | TuneIn | Deezer | Anghami | RSS | More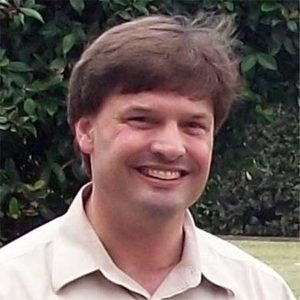 In this episode of Beginning to Pray: Words of Encouragement for Spiritual Pilgrims, Dr. Lilles reflects on
John Paul II sincerely believed that we are so created that we can only discover the truth about ourselves when we give ourselves to another.  He believed this from his own experience. He marveled how it was possible to meet someone and be so overwhelmed by their beauty that you should want to sacrifice everything for their sake, that this other person might thrive. In this he glimpsed not only the beauty of God's plan for man and woman in marriage, but also the beauty of Christ's love for each and every soul.

St. John Paul II

The communion Christ has come to share surpasses the fulfillment and mutual possession meant to be ours in the institution of marriage. When we see His beauty, we realize that the deepest joys shared in the marriage of man and woman only foreshadow a more wonderful communion that is to come.

Before the Beauty of His Face, even the sorrows and disappointments that we bear in our families, no matter how crushing, take on a new perspective. He who was abandoned and betrayed captivates us in His radiance even as we struggle with humiliation and resentment. Those who we thought we could never forgive, we find the courage to forgive whenever we glimpse Him gazing on us in love.

His beauty, the beauty of a love that holds nothing back, evokes a response from the deepest part of our being. For when our eyes are opened by faith in Him, we are moved to believe at once that Christ has perceived our beauty before the dawn of creation — and in perceiving it, brought it into being and offered His life in sacrifice for it, that each soul that believes in Him might know a greatness far beyond its power to surmise.

The Son who forever rejoices in the sheer goodness of His Father, rejoiced anew to make this known to all creation. He chose to do this through friendship with each of us – so that each of us participate in the revelation of glory the Father has given to His Son. This friendship and participation is nothing less than a dwelling in his presence – by faith in this life, and glory in the next. For this purpose and out of nothing, the Word of the Father summoned a beauty so deep in the human heart that, even when the human heart is diminished by sin, He has already resolved to sacrifice everything in order that all that is good, noble and true in it might not perish.

Nothing forces his loving sacrifice save the divine predilection for humble humanity that lives deep in the mystery of the Holy Trinity. The Father is drawn by our plight to speak His Word into our difficult  personal circumstances. With His Word, He breathes His Holy Spirit into us that we should have hope and thrive. In the power of the Holy Spirit, Christ journeys across the vast horizons of our hearts "like a Bridegroom coming from his tent, a champion running his course." For what He finds most beautiful in us is that we are in His own image and likeness — creatures who are meant to mirror in time the love that He offers without reserve to the Father from eternity.

The work of redemption that He wrought on the Cross is about bringing to completion this intimate and faithful communion of sacrificial love for which we were created. He reveals the beauty of an unimpeded love on the Cross to capture our hearts so that we might finally be able to love without impediment. Though such a love seems so far beyond our limitations and sins, He offered his sacrifice for our sake in a way that allows us to participate in what He has done — and, in this, we become what we are meant to be: living sacrifices of love, the praise of His glory.
For more writings of encouragement visit Dr. Lilles' "Beginning to Pray" blog
Anthony Lilles, S.T.D. is an associate professor and the academic dean of St. Patrick Seminary in Menlo Park, CA as well as the founder/director of the St. John Paul Institute for Contemplative Culture. For over twenty years he served the Church in Northern Colorado where he joined and eventually served as dean of the founding faculty of Saint John Vianney Theological Seminary in Denver. Through the years, clergy, seminarians, religious and lay faithful have benefited from his lectures and retreat conferences on the Carmelite Doctors of the Church and the writings of St. Elisabeth of the Trinity.