Podcast: Play in new window | Download (Duration: 31:09 — 21.5MB) | Embed
Subscribe: Apple Podcasts | Google Podcasts | Spotify | Amazon Music | Android | Pandora | iHeartRadio | JioSaavn | Podchaser | Gaana | Podcast Index | Email | TuneIn | Deezer | Anghami | RSS | More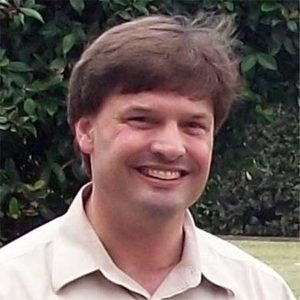 St. Teresa on Friendships – The Life of St. Teresa of Avila – Beginning to Pray with Dr. Anthony Lilles
Join Dr. Anthony Lilles and Kris McGregor as they take a deep dive into the life of St. Teresa of Avila, using her autobiography, "The Life of St. Teresa of Jesus of The Order of Our Lady of Carmel". In this episode, Dr. Lilles continues an overview of St. Teresa's youth and experiences with friendships, both healthy and unhealthy.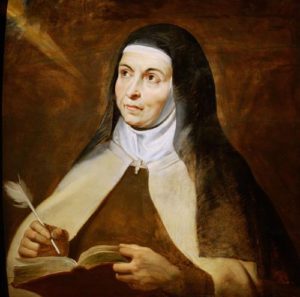 "So it was with me; for I had a sister much older than myself, from whose modesty and goodness, which were great, I learned nothing; and learned every evil from a relative who was often in the house. She was so light and frivolous, that my mother took great pains to keep her out of the house, as if she foresaw the evil I should learn from her; but she could not succeed, there being so many reasons for her coming. I was very fond of this person's company, gossiped and talked with her; for she helped me in all the amusements I liked, and, what is more, found some for me, and communicated to me her own conversations and her vanities. Until I knew her, I mean, until she became friendly with me, and communicated to me her own affairs—I was then about fourteen years old, a little more, I think—I do not believe that I turned away from God in mortal sin, or lost the fear of Him, though I had a greater fear of disgrace. This latter fear had such sway over me, that I never wholly forfeited my good name—and, as to that, there was nothing in the world for which I would have bartered it, and nobody in the world I liked well enough who could have persuaded me to do it. Thus I might have had the strength never to do anything against the honor of God, as I had it by nature not to fail in that wherein I thought the honor of the world consisted; and I never observed that I was failing in many other ways. In vainly seeking after it I was extremely careful; but in the use of the means necessary for preserving it I was utterly careless. I was anxious only not to be lost altogether.
This friendship distressed my father and sister exceedingly. They often blamed me for it; but, as they could not hinder that person from coming into the house, all their efforts were in vain; for I was very adroit in doing anything that was wrong. Now and then, I am amazed at the evil one bad companion can do,—nor could I believe it if I did not know it by experience,—especially when we are young: then is it that the evil must be greatest. Oh, that parents would take warning by me, and look carefully to this! So it was; the conversation of this person so changed me, that no trace was left of my soul's natural disposition to virtue, and I became a reflection of her and of another who was given to the same kind of amusements. I know from this the great advantage of good companions; and I am certain that if at that tender age I had been thrown among good people, I should have persevered in virtue; for if at that time I had found any one to teach me the fear of God, my soul would have grown strong enough not to fall away. Afterwards, when the fear of God had utterly departed from me, the fear of dishonor alone remained, and was a torment to me in all I did. When I thought that nobody would ever know, I ventured upon many things that were neither honorable nor pleasing unto God."
Excerpt from Chapter 2 from "The Life of St. Teresa of Jesus of The Order of Our Lady of Carmel"
---
Listen Here to the Discerning Hearts audio recording of "The Life of St. Teresa of Jesus" by St. Teresa of Avila
For other audio recordings of various spiritual classics you can visit the Discerning Hearts Spiritual Classics page.
---
Anthony Lilles, S.T.D. is an associate professor and the academic dean of Saint John's Seminary in Camarillo as well as the academic advisor for Juan Diego House of Priestly Formation for the Archdiocese of Los Angeles. For over twenty years he served the Church in Northern Colorado where he joined and eventually served as dean of the founding faculty of Saint John Vianney Theological Seminary in Denver. Through the years, clergy, seminarians, religious and lay faithful have benefited from his lectures and retreat conferences on the Carmelite Doctors of the Church and the writings of St. Elisabeth of the Trinity.