Podcast: Play in new window | Download (Duration: 26:28 — 18.3MB) | Embed
Subscribe: Apple Podcasts | Google Podcasts | Spotify | Amazon Music | Android | Pandora | iHeartRadio | JioSaavn | Podchaser | Gaana | Podcast Index | Email | TuneIn | Deezer | Anghami | RSS | More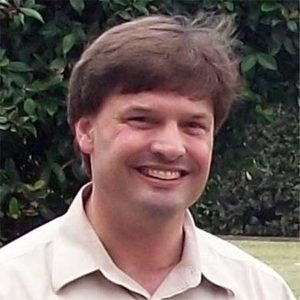 Introduction – The Life of St. Teresa of Avila – Beginning to Pray with Dr. Anthony Lilles
Join Dr. Anthony Lilles and Kris McGregor as they begin this new series that takes a deep dive into the life of St. Teresa of Avila, using her autobiography, "The Life of St. Teresa of Jesus of The Order of Our Lady of Carmel". In this episode, Dr. Lilles begins a broad overview of how her autobiography came to be and begins an exposition into her younger years.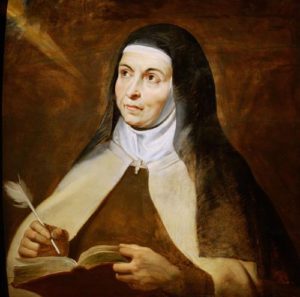 "As I have been commanded and left at liberty to describe at length my way of prayer, and the workings of the grace of our Lord within me, I could wish that I had been allowed at the same time to speak distinctly and in detail of my grievous sins and wicked life. But it has not been so willed; on the contrary, I am laid herein under great restraint; and therefore, for the love of our Lord, I beg of every one who shall read this story of my life to keep in mind how wicked it has been; and how, among the Saints who were converted to God, I have never found one in whom I can have any comfort. For I see that they, after our Lord had called them, never fell into sin again; I not only became worse, but, as it seems to me, deliberately withstood the graces of His Majesty, because I saw that I was thereby bound to serve Him more earnestly, knowing, at the same time, that of myself I could not pay the least portion of my debt.
May He be blessed forever Who waited for me so long! I implore Him with my whole heart to send me His grace, so that in all clearness and truth I may give this account of myself which my confessors command me to give; and even our Lord Himself, I know it, has also willed it should be given for some time past, but I had not the courage to attempt it. And I pray it may be to His praise and glory, and a help to my confessors; who, knowing me better, may succour my weakness, so that I may render to our Lord some portion of the service I owe Him. May all creatures praise Him forever! Amen."
Excerpt from the Prologue from "The Life of St. Teresa of Jesus of The Order of Our Lady of Carmel"
---
Listen Here to the Discerning Hearts audio recording of "The Life of St. Teresa of Jesus" by St. Teresa of Avila
For other audio recordings of various spiritual classics you can visit the Discerning Hearts Spiritual Classics page.
---
Anthony Lilles, S.T.D. is an associate professor and the academic dean of Saint John's Seminary in Camarillo as well as the academic advisor for Juan Diego House of Priestly Formation for the Archdiocese of Los Angeles. For over twenty years he served the Church in Northern Colorado where he joined and eventually served as dean of the founding faculty of Saint John Vianney Theological Seminary in Denver. Through the years, clergy, seminarians, religious and lay faithful have benefited from his lectures and retreat conferences on the Carmelite Doctors of the Church and the writings of St. Elisabeth of the Trinity.