Podcast: Play in new window | Download (Duration: 27:21 — 18.8MB) | Embed
Subscribe: Apple Podcasts | Google Podcasts | Spotify | Amazon Music | Android | Pandora | iHeartRadio | Stitcher | JioSaavn | Podchaser | Gaana | Podcast Index | Email | TuneIn | Deezer | Anghami | RSS | More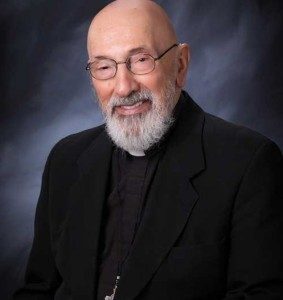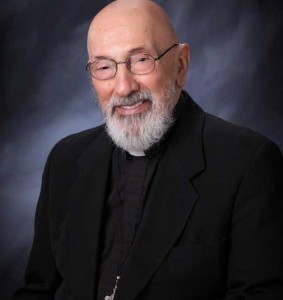 On this Second Sunday of Lent, Msgr. Esseff asks the question: "Have you met the Risen Christ?"
Beloved:
Bear your share of hardship for the gospel
with the strength that comes from God.
He saved us and called us to a holy life,
not according to our works
but according to his own design
and the grace bestowed on us in Christ Jesus before time began,
but now made manifest
through the appearance of our savior Christ Jesus,
who destroyed death and brought life and immortality
to light through the gospel.
Jesus took Peter, James, and John his brother,
and led them up a high mountain by themselves.
And he was transfigured before them;
his face shone like the sun
and his clothes became white as light.
And behold, Moses and Elijah appeared to them,
conversing with him.
Then Peter said to Jesus in reply,
"Lord, it is good that we are here.
If you wish, I will make three tents here,
one for you, one for Moses, and one for Elijah."
While he was still speaking, behold,
a bright cloud cast a shadow over them,
then from the cloud came a voice that said,
"This is my beloved Son, with whom I am well pleased;
listen to him."
When the disciples heard this, they fell prostrate
and were very much afraid.
But Jesus came and touched them, saying,
"Rise, and do not be afraid."
And when the disciples raised their eyes,
they saw no one else but Jesus alone.
As they were coming down from the mountain,
Jesus charged them,
"Do not tell the vision to anyone
until the Son of Man has been raised from the dead."
Msgr. John A. Esseff is a Roman Catholic priest in the Diocese of Scranton.  He was ordained on May 30, 1953, by the late Bishop William J. Hafey, D.D. at St. Peter's Cathedral in Scranton, PA.  Msgr. Esseff served a retreat director and confessor to St. Mother Teresa.    He continues to offer direction and retreats for the sisters of the missionaries of charity around the world.  Msgr. Esseff encountered St.  Padre Pio,  who would become a spiritual father to him.  He has lived in areas around the world,  serving in the Pontifical missions, a Catholic organization established by St. Pope John Paul II.  Msgr. Esseff assisted the founders of the Institute for Priestly Formation and continues to serve as a spiritual director for the Institute.  He continues to serve as a retreat leader and director to bishops, priests and sisters and seminarians and other religious leaders around the world.