Podcast: Play in new window | Download (16.7MB) | Embed
Subscribe: Apple Podcasts | Google Podcasts | Spotify | Amazon Music | Android | Pandora | iHeartRadio | JioSaavn | Podchaser | Gaana | Podcast Index | Email | TuneIn | Deezer | Anghami | RSS | More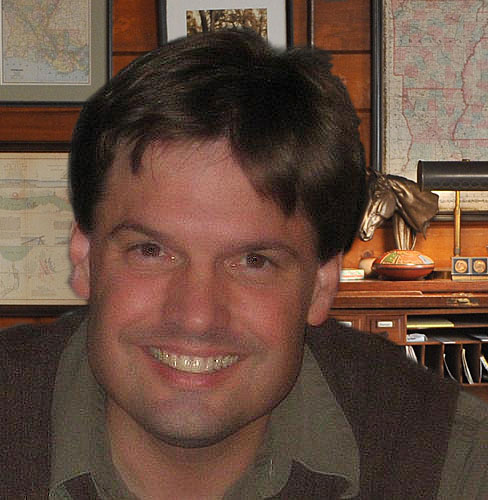 As if Already in Eternity: The Wisdom of Blessed Elisabeth of the Trinity (as found on Anthony's "Beginning to Pray" blog site)
Blessed Elisabeth of the Trinity is a witness to the primacy of contemplation in the life of the Church and the mystical wisdom contemplation releases into human history.  This is the wisdom that understands how God is present in both the public square as well as in the intimacy of our hearts.   Today, when the whole world needs this wisdom renewed, the Church celebrates her feast day and invites us to consider her powerful spiritual doctrine.

She wrote a famous prayer to the Holy Trinity that has helped many contemplatives recover devotion to the Divine Persons in their life of prayer.  This work is cited to support the  Catechism of the Catholic Church's teaching on the Divine Works and the Trinitarian Missions.  The teaching itself is that God calls every individual to a great and beautiful purpose, to become a dwelling place for His presence in the world:

The ultimate end of the divine economy is the entry of God's creatures into the perfect unity of the Blessed Trinity.  But even now we are called to be a dwelling for the Most Holy Trinity, 'If a man loves me,' says the Lord, 'he will keep my word, and my Father will love him, and we will come to him, and make our home with him' (CCC 260).

This is a rich teaching because it says that our ultimate fulfillment is not simply something waiting for us in a remote future, in a distant afterlife.  Instead, the Catechism proposes that heaven can begin now in faith.   This means that our faith offers us a fullness of life.  We do not have to be content with managing through life's ambiguities and uncertainties with the hope that someday it might get better.  Instead, our faith gives us a real foretaste of the fullness that awaits us — so that the excessiveness of God's love can pour into our lives here and now, if we will believe in Him.

To encourage this decision to believe in the love that God has for us in the here and now of our lives, the Catechism cites the beginning of Blessed Elisabeth's prayer to the Trinity, "O my God, Trinity whom I adore, help me to forget myself entirely so to establish myself in you, unmovable and peaceful as if my soul were already in eternity."

Blessed Elisabeth's prayer helps us consider what it means to have faith, to believe in God and what He calls us to become.  This kind of faith is a matter of a love that takes us out of ourselves. It is, in this sense, an ecstatic movement of heart, a decision to lay aside everything so that there is space for God to dwell in us.  Faith helps us see that our own bloated egos need to make way for God.  To love Christ to the point of welcoming His word in our hearts means He can begin to help us forget our very self.  He is the One who frees us so that the fullness of life that awaits us in heaven begins here on earth.

Her words suggest that the biggest obstacle to prayer is not anything outside ourselves, but proclivities within.   The ego has its own specific gravity.  Its force, if left unchecked, its deadly.  Anxieties over our own plans and for security, our lust for control and to put others in their place, our need to be right and esteemed, our obsession with being liked or affirmed, our gluttony for comfort and entertainment; all of this fails to provide any firm ground for rectifying our existence.  Unchecked, these tendencies suffocate the heart, and as long as one's heart is pulled by these forces, it can find no peace.

Only when we can get out of ourselves are we able to breath the fresh air of friendship with God and true solidarity with one another.   At the same time, even after we see how imprisoned we are, left to our own resources, we cannot entirely free ourselves.  The answer is not to be found in our own cleverness or in some Titanic effort to surmount oneself through techniques.  Only Christ can help us leave our old way of life behind.  This is why Blessed Elisabeth's prayer begins with a cry for help.

Clinging to what Christ has revealed about the Father and about humanity, this is the essential movement of faith.  This is His word to us – for He is the saving Word that reveals this inexhaustible mystery.  Those whose hearts are vulnerable to this radiant beauty find true inner freedom.

Souls whom Christ helps to be free of themselves stand firm in love even as everything in life falls apart around them.  This is only because through Christ they have found the ground of their very being in the excessive love flowing from the Holy Trinity into their nights, their voids, their inadequacies and even their failures.  In short, come what come may they know they are loved and that love awaits them.

It by standing on this ground that a soul opens itself to God's presence in ever new and surprising ways.  On this ground, He dwells in them.  With the inflow of His truth and love, it is easy to let go and to trust, and anyone who has discovered this freedom wants to be established there in an unmovable way.

Today is the feast of Blessed Elisabeth of the Trinity.  She lived out this truth to her last anguished heartbeat, bedridden with an incurable disease even as the political powers of her day threatened those she loved the most and the Church was rocked by all kinds of scandal.  This Carmelite Mystic, the Mystic of Dijon, believed her mission was to help souls enter to a transforming encounter with Christ, one that requires a journey out of ourselves where we are vulnerable enough to be touched by Him. Her words encourage us to call out to the Word, and to let His great Canticle of love resound in our hearts with all its fulness — for to know this saving truth is to live as if already in eternity.