9 Days with Mary, Untier of Knots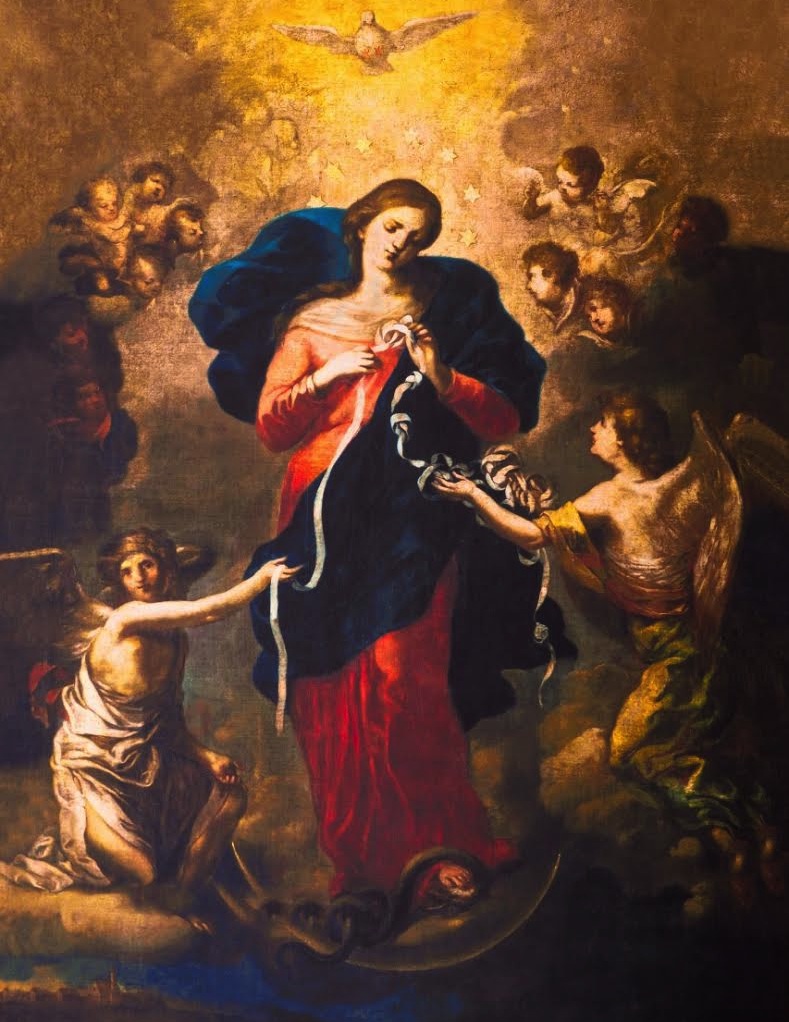 Prayer to the Virgin Mary, Untier of Knot
Novena prayers to offer everyday (scroll to first day for mp3)
We begin with our daily prayers, making the Sign of the Cross and praying the Act of Contrition so that God will enter our hearts, and he will brings us near to the Virgin Mary.
The Sign of the Cross
In the name of the Father, and
of the Son, and of the Holy Spirit.
Amen.
Act of Contrition
O my God, I am heartily sorry for
having offended you, and I detest
all my sins, because of Your just
punishments, but most of all because
they offend You, my God, who are
all-good and deserving of all my love.
I firmly resolve, with the help of
Your grace, to sin no more and to
avoid the near occasion of sin.
Amen
Blessed Virgin Mary, the one who unties the knots, in marriage, in people and of nations, I offer you this novena requesting the following intentions:
(mention here the favors that you wish to obtain)
SHORT Unfailing NOVENA To The Virgin Mary Untier of Knots©
By: Mario H. Ibertis Rivera (VMS)
President Founder International Fraternity of the "Virgin Mary Untier of Knots".
IMPRIMATUR CENSOR
Nada obsta a la Fe y Moral católicas para su publicación.  Revdo. Mons. JOSE LUIS DUHOURQCensor Puede imprimirse.
S.E.R. Mons. JOAQUIN M. SUCUNZA Vicario General del Arzobispado de Buenos Aires
Buenos Aires, 31 de Octubre de 2002  –  Prot. Nº 828/02
CopyRight by Mario H. Ibertis Rivera D.N.D.D.A Nº 166369 –2001 Buenos Aires – República Argentina
Here are other items you may wish to listen to during your 9-Days of prayer and reflection with Mary, Untier of Knots
Podcast: Play in new window | Download (Duration: 27:59 — 64.0MB) | Embed
Subscribe: Apple Podcasts | Android | Email | Google Play | Stitcher | TuneIn | RSS | More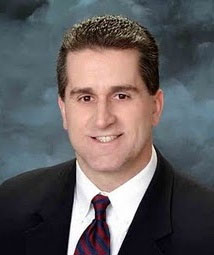 "Behold Your Mother – A Biblical and Historical Defense of the Marian Doctrines", by Catholic apologist Tim Staples,  is outstanding!  For those who are unfamiliar or even unsure what the Church teaches about the Mother of God, this is a tremendous entry point for your study.  For all who have a great devotion to the Blessed Virgin Mary, this is the book to have in order to help articulate the truths of Marian Dogma clearly to others!   Director of Apologetics and Evangelization for Catholic Answers, Tim Staples, has authored a work that is easy to navigate and filled with solid biblical and historical reasons for what we as Catholics believe about Mary. A must for the Catholic library in every parish and home!  A GREAT book for Advent reflection and study, as well as a gift for family and friends!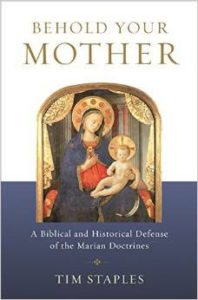 Tim Staples respectfully but clearly answers every conceivable Protestant objection to Mary, the Mother of God. With the street cred of one who has been there, Tim backs up his words with Scripture every time. His answers are exhaustive but not exhausting! An invaluable book for thoughtful, truth-seeking Christians. —-Fr. Mitch Pacwa, S.J., EWTN host and author of Mary: Virgin, Mother, and Queen
The greatest doctrinal obstacle to my return to the Catholic Church was fear that Catholics had no basis for or boundaries on the Marian dogmas. If only Tim Staples had written Behold Your Mother then! His presentation is fearless, precise, biblically wise, historically rooted, and popular in expression. He addresses objections I haven t seen addressed elsewhere. I can t think of a more insightful, comprehensive single volume that persuades so thoroughly. Great, truly great, piece of apologetics. — Al Kresta, president, Ave Maria Communications and host of Kresta in the Afternoon
Tim Staples presents a remarkable defense of the six major Marian doctrines, including a veritable compendium of source material from the Bible, Fathers, and Church documents. He gives clear presentations of the controversial issues surrounding each doctrine, makes careful definitions and distinctions, and thinks his way through each issue as if he were having a conversation with the reader. Even well-informed readers will benefit from this engaging book. – –Fr. Robert J. Spitzer, S.J., president, Magis Center of Reason and Faith
 Mary, Untier of Knots Mp3 Audio Download and Text